Solution caters to needs of differently abled students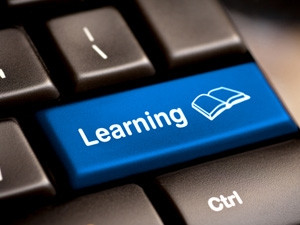 Differently abled students across South African universities can now access academic content that is specifically prepared with them in mind, says Eiffel Corp.
Eiffel Corp, the official African partner of international educational technology firm Blackboard, has introduced Blackboard Ally.
Blackboard Ally is a solution that integrates into a university's learning management system or virtual learning environment with the aim to improve the learning experience of differently abled students at South African universities.
According to Eiffel, the solution will help academic content designers understand and tackle accessibility in a way that benefits all students. It provides feedback workflow, which provides feedback to lecturers about the accessibility of their course content and guidance on how they can fix those accessibility issues.
The system also provides an institution-wide course content accessibility report that provides insight and understanding into how the institution is performing and how things are evolving.
Stefan du Plessis, commercial director at Eiffel, points out there is a lack of awareness on what and how lecturers are expected to make their course material accessible for differently abled students.
He says the goal of Blackboard Ally is to increase awareness of course content accessibility and provide support for teaching students of all learning styles and abilities.
"Legally, students with various forms of physical or mental challenges have certain protection under the constitution, but many institutions are unaware if they meet these legal requirements.
"We strongly believe that accessibility can bring many benefits for all students. And that's where accessibility closely connects with the quality and usability of the course materials. We definitely don't want this to be excluded from the picture, so accessibility is about providing better access to everyone and is one of our guiding principles."