Forum pushes for more WiFi in SA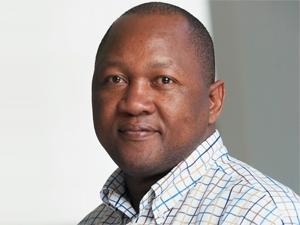 South Africa has just over 0.03% of the globe's almost 300 million WiFi hotspots when the GDP value of the economy represents almost 0.6% of the world's output. This is according to WiFi Forum of South Africa (WFFSA) chairperson, Andile Ngcaba.
"Operators restricting access to their networks is counter-productive and is holding South Africa back from achieving universal access and poverty-beating economic growth," according to Ngcaba, speaking at the forum's mid-year general meeting in Stellenbosch.
WFFSA executive deputy chairperson, Raj Wanniappa, reiterated the forum's medium-term goal of achieving five million hotspots in South Africa, and the need for an effective regulatory regime to support the effective rollout of WiFi hotspots.
"When you reach this level of hotspot penetration, WiFi goes well beyond mere Internet connectivity and begins contributing to the achievement of government and society's goals in the spheres of health, education, entrepreneurship, job creation and crime prevention," says Wanniappa.
WFFSA was established in 2013, and is a voluntary forum of operators, service providers, technology providers and associated parties with a shared vision of accelerating the adoption of high-speed, reliable and cost-effective broadband services in the country, and a shared focus on WiFi technologies as a means of doing so.
Ngcaba also called for more engagement in the industry to "sell the concept of the heterogeneous network". According to the WFFSA, this heterogeneous network will consist of 3G and 4G mobile, small cell and WiFi networks, all interlaced to deliver a seamless mobile experience.
This as the forum says it has already engaged with leading ICT industry associations in the country ? including the FTTH Council Africa, Wireless Access Providers' Association (WAPA) and Internet Service Providers' Association ? on areas of common interest, and plans to "up the ante considerably for the remainder of 2015".
"While we have yet to fully define engagement and partnership models, we're pleased to have had dialogue with WAPA and the FTTH Council Africa, in particular, where it was agreed to align strategies, avoid divergent views, use common working groups and conduct joint research," concludes Ngcaba.