2017: Challenging year for ICT in SA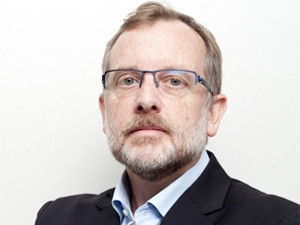 The International Data Corporation (IDC) expects a tough start to 2017 for the South African ICT sector, with a rebound only expected towards the end of the year.
This is the sentiment shared by Mark Walker, associate VP at the IDC for Sub-Saharan Africa, outlining a grim picture of the country's ICT industry at a press briefing in Illovo, yesterday.
According to Walker, from a socio-economic perspective, the low gross domestic product growth, high unemployment rate and Gini coefficient value are some of the factors having a knock-on effect on the economy.
Technology is still seen as a destroyer of jobs; this implies a huge socio-political challenge, especially in SA where the economy is young and there is a very young demographic, he added.
Walker explained: "Times are tough...I think we are going to see an improvement...if we manage to keep the economy at this rate, there will still be growth, although I don't think there will be new growth.
"I don't see new growth, but there will be growth in areas of new technology. So, the likes of Uber or technologies that support disruptive business models, I think we will see growth in those areas."
He advised that SA needs to get past the thinking that technology is a destroyer. "Robotisation of manufacturing plants is a reality."
Market potential
In terms of the IDC, SA's ICT market is made up of telecoms services, hardware, packaged software and services.
SA's ICT market size, including telecoms services, grew about 5% overall in 2016. However, the IDC expects the market to decline to 4.3% growth in 2017-2018.
George Kalebaila, IDC senior manager for telecoms, media and Internet of things in Africa, noted SA has a mature telecoms market and much of the growth will come from mobile and fixed data.
"SA is the only economy within Sub-Saharan Africa where the share of enterprise contribution to the telco market is slightly higher than consumer [contribution], and that is what is driving the market.
"The services that are mainly driving much of the growth in the market are fixed data, Internet Protocol and Ethernet services."
Jon Tullett, research manager for IT services at IDC Africa, explained that over the last couple of years, the terrible lack of confidence and political instability resulted in hardware and software sales taking a beating, especially in 2015 and 2016.
However, SA's IT services will experience a bit of growth in 2017, 2018 and beyond, he noted. "The outlook for SA's IT services space is looking very nice."
Walker noted that overall there will be growth in the ICT sector, but it's going to be a hard fight.
"There has been a lot of consolidation in the market and that trend is likely to continue into 2017. There is growth, so it's not all doom and gloom but a lot of it will require hard work."