Millennial entrepreneurs prioritise work-life balance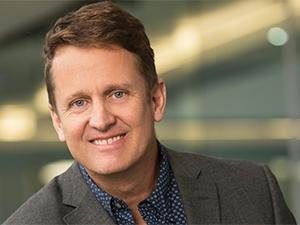 Young entrepreneurs are driven by a desire for independence, a belief in social good and a commitment to employee happiness.
This is according to Sage's Walk With Me report - released yesterday ? which examines the key characteristics, attitudes and behaviours of millennial entrepreneurs around the world.
The research is based on 7 400 online surveys with entrepreneurs aged between 18 and 34, in 16 countries, including SA.
Unlike generations that came before, work-life balance is an important consideration for young entrepreneurs, says the report.
Sixty-six percent of respondents prioritise life above work, and 62% say they have sacrificed profit to stay true to their personal values and ethics, it adds.
Meanwhile, 69% say doing social good is an important part of what they do - this is especially important to entrepreneurs in SA (80%) and Brazil (81%) compared to other countries, says the study.
Stephen Kelly, CEO of Sage, says millennial entrepreneurs have a huge role to play in the start-up economy and are shaping the modern workplace at a great pace, but can't be grouped together as a homogenous stereotype.
The research shows they fall into distinct camps with specific hopes, fears, concerns and ways of working, aligning with five workplace personality types:
Principled planners: Value people more than technology but rely on paid-for technology to ensure they stay ahead of the competition and target customers. They are mostly from SA, Nigeria and Canada.
Driven techies: Are suspicious of appearances, and value technology more than people for the smooth running of their business. They strongly believe in the quality of free technology and believe digital networking is crucial to their success.
Instinctive explorers: Are cavalier and love the unknown. They trust their gut instincts and stick to their guns. A modern image is extremely important to them, as is leaving a legacy. They love technology and rely on it heavily for networking, although they say it's not crucial for their success.
Thrill-seekers: Are easily bored and always on the lookout for the next challenge, and couldn't care less about appearances. They are not in the least bit concerned about the evolution of technology.
Real worlders: Are resourceful, but likely to say they rely on technology - preferably free technology - to succeed. When it comes to their approach to work and making decisions, they tend to alternate between going on gut instinct and taking a more methodical approach.
Anton van Heerden, executive VP and MD of Sage South and Southern Africa, says the opportunity to foster a new economy, triggered by young entrepreneurs, has never been greater and the way millennials choose to operate in the business world is set to become the new normal.
"It is the entrepreneurial spirit that makes the difference all over the world, so policymakers and big business would do well to listen to the voices of the young African entrepreneurs who are inventing our futures."