Schools prioritised for W Cape WiFi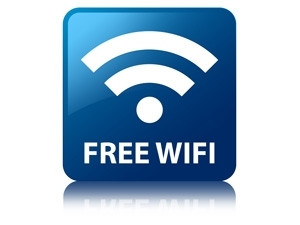 The Western Cape's free WiFi initiative, which launched last month, will initially focus on schools, before turning its focus to communities.
This is according to reverend Charles George - whose non-profit organisation (NPO), Home of Compassion Ministries, runs the project in Delft. Connecting schools is the first priority and community members should have access in "coming weeks," he says.
"It's a not a live project in the communities yet. Schools' connectivity is up but the community's has not yet been launched," says George.
The Western Cape provincial government said 90 000 people would be connected during the pilot project in Delft, Atlantis, Robertson and the Garden Route, and the project was expected to be a benchmark for future rollouts in other areas of the province.
Home of Compassion is responsible for connecting 22 schools in Delft. Alan Winde, the province's minister of finance, economic development and tourism, launched the project at Hague Primary School, recently, saying the NPOs chosen to run the projects would offer training programmes to promote awareness among community members.
Project Isizwe - which runs the free WiFi project facilitated by the City of Tshwane - is set to begin its Western Cape initiative in July. It will cater for Atlantis and Robertson, and Digital Village Communication will ensure connectivity along the Garden Route.
Alan Knott-Craig Jr, head of Project Isizwe, said connectivity will be provided over public access WiFi spectrum of either 2.4GHz or 5.8GHz and will use 15 to 20 base stations.