When change management fails
Did you just manage your own failure?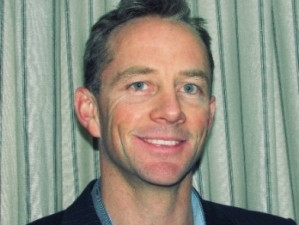 The oft-quoted Dr John Kotter says up to 70% of change management programmes don't meet their stated objectives. Somewhat controversially, Change Logic executive head Bruce Turvey says this is not because companies fail to implement a change management programme, but rather because all too often, the project is simply just not set up to succeed.
Turvey explains: "There's no 10-step plan that you can follow to manage change in today's highly complex environments. It's vital to partner with the client to co-create a solution within their unique context. The client needs to co-own the change process and regard it as a business transformation."
He is a proponent of an agile approach to change management. One that favours outcomes and relationships over templates and tools. "The emphasis must always be on the business result, regardless of how you get there."
Pertinent principles include:
* Solutions over documentation;
* Customer collaboration over contract negotiation;
* Responding to change over following the plan; and
* People, environments and customers change, so one can't be too rigid.
When projects fail
Turvey says one of the reasons for the high failure rate is that businesses simply wait until it's too late in the process to implement change management. "Often, companies wait until the programme is well under way, is delivering negligible business value, is missing deadlines and is potentially unpopular or has a poor reputation within the business. At this point, often senior management will decide that a change management intervention is required, by which stage it becomes considerably more difficult for programmes to succeed.
"Similarly, we often find projects that are almost in a self-fulfilling negative cycle; the change programme hasn't been aligned with the business's outcomes and strategy and is literally bleeding money."
Turvey says this is prevalent in a considerable number of companies that implement change initiatives. "They simply haven't positioned the change process correctly. If you consider organisations in the financial, telecommunications and even mining sectors, they've traditionally been through a lot of organisational restructuring and system upgrades over the years and are well aware that they have to implement change management from the outset of any large project, but don't necessarily get it right.
"In other businesses where technology and organisations' change programmes aren't commonplace, you'd probably find that they don't even realise that they need change management until they're halfway through the project and discover that they have major issues."
This is particularly true of businesses that have grown rapidly and suddenly need to upgrade or replace their IT system or move to a larger premises, says Turvey. "This type of business has typically never done a big technology implementation and, if they get it wrong, stand to endure a painful transition period that they can often ill afford".
Then there's the business that positions the change management at the wrong level, so they attempt to do it at a project or programme level, instead of an overarching company or business unit level. Turvey explains, "Change management needs to be positioned strategically in terms of why you're implementing the change, how it aligns to the overall business strategy, what the bigger outcomes are and the business benefits. If people within the company aren't aware of the rationale behind the initiative, they're unlikely to support it or buy into it. This often results in detrimental, unforeseen consequences."
Defining a good process
A good change management process should be driven by sets of outcomes and not sets of deliverables, says Turvey. "All too often, clients will be charged per deliverable, but there's no particular value associated with each one. It's far better to establish how we can measure the value that we're trying to drive with the process, and base remuneration on that. Otherwise, the process will deliver on boxes ticked, but not necessarily add any business value. Outcomes-based change has to be the end goal for both the organisation and the change management consultancy."
Objectivity is also essential to a successful initiative. The project has to be held to account in terms of delivering value. If programmes and initiatives aren't on track or delivering the value promised, this needs to be flagged and adjusted accordingly. It is a prerequisite to have an objective change management function that has the best interests of the business at heart. Partisan change functions often lack the independence to be effective in these situations.
"All of the above is possible using a more nuanced and agile approach to change management. You need to drive value to internal and external stakeholders - so to the business, its employees, their customers and possibly even their suppliers. You need to maintain transparency across all of the initiatives implemented, as this creates trust, buy-in and critical mass around those initiatives. This is done by having open relationships with both the client and their staff and empowering them to drive solutions without being prescriptive. And ultimately, being able to measure those outcomes and track them through a change journey to ensure aligned outcomes at the end," explains Turvey.
Four things that define an outstanding change management process:
1. Non-generic change solutions;
2. Experienced and specialised change management service providers with a deep understanding of the practice and the South African business context;
3. Pre-aligned expectations linked to measurable results; and
4. Honest and objective business partners.
In closing, it is important to note that much of the change management best practice we are familiar with today has been developed in the United States and Europe; we are, however, in Africa and our change solutions need to be crafted accordingly.