Embracing the cloud
Companies must be made aware of the value cloud can bring to their organisations.
In my last Industry Insight, I examined some of the misconceptions around cloud computing and discussed how the industry is set for significant growth in SA. Building from that platform, this Industry Insight will take a closer look at how the cloud is used in the country, and some of the strategic decisions companies need to be aware of when considering going down this route.
Cloud computing is fundamentally changing IT. Not only from a cost perspective, but also from a process approach, the cloud is forcing decision-makers to relook at how technology and business are aligned. But the cloud for its own sake means very little. Vendors need to show companies the value the cloud can bring to their organisations. Moving beyond that value, the business strategy also needs to be refreshed to take cognisance of the benefits and change of approach the cloud provides.
In SA, the communications infrastructure has been significantly improved in recent years. This means reliable and affordable Internet connectivity is now something that consumers, small business owners, and larger organisations can benefit from. Granted, data is not as cost-effective as in other parts of the world, but it is certainly better than it has been, even as recently as two years ago.
At your service
This improved connectivity has resulted in numerous small to medium enterprises starting to adopt cloud and related technologies. Especially, software as a service is gaining significant traction in this market segment, due to ease of use and a relatively low barrier to entry from a cost perspective. Specific elements such as e-mail as a service and cloud storage, thanks to the likes of Google Docs and Dropbox, are gaining momentum in adoption.
Google and Amazon services increasingly form the basis of smaller businesses' cloud strategies. In fact, there are many cases of these businesses adopting the cloud en masse for all their business requirements, using these easily available platforms. However, despite the prevalence of these and other international services, there is still a need for more open cloud solutions in SA.
Being a cloud provider in SA means the data falls within the local regulatory and legal framework of SA's Protection of Personal Information Bill and data protection legislation. Accessing and migrating data become significantly easier when dealing with people who understand the local market conditions. The benefits to businesses making use of a locally-based cloud service mean there are good opportunities for those wanting to take advantage of the gap in the market.
Enterprises take a cautious approach when going down the cloud route. A changing regulatory environment and stricter compliance requirements mean executives look closer to home for cloud solutions. Often, this leads to an initial private cloud implementation keeping sensitive corporate data in-house. It also gives companies the flexibility to burst to a hybrid cloud model for certain workloads.
Times a changin'
The pressure remains on CIOs to start embracing all the various 'as a service' offerings. Changing technological times result in changing business times, forcing the hands of the CIOs in migrating at least some elements to the cloud. As such, there has already been a strong adoption of the likes of Office365 in the local market, since Microsoft is seen as a tried and tested player. The reality is the underlying vendor technology does not really matter anymore.
The cloud for its own sake means very little.
Irrespective of the vendor used, when it comes to cloud application, portability makes everything easier. To appreciate the impact a cloud approach could have on business operations, just look at how connected the mobile workforce has become. Having access to real-time, back-end information means sales staff and other field workers are able to make better decisions faster. The same is true for executives responsible for strategy development. Using a cloud-based system (irrespective of whether it is private, public, or hybrid) means information gets updated as quickly as possible and all relevant people have access to it.
This has resulted in companies across industries looking at ways of how best to integrate the cloud into their operations. Some will go the traditional vendor route, while others will see advantages in adopting a more open source approach.
Irrespective of the strategy used, the key is to get moving and start implementing cloud. Even if it is just in a limited, more private way, companies need to explore the value and start benefiting from what cloud technologies can provide their businesses. Remember, no strategy or approach will be perfect. The process will involve trial and error. It will require flexibility and a firm commitment to push through to implementation before there will be any appreciable benefit.
Yes, the cloud market is dynamic and appears to be continually evolving and changing, but it is also an important market to be part of in order to gain and maintain that vital competitive advantage.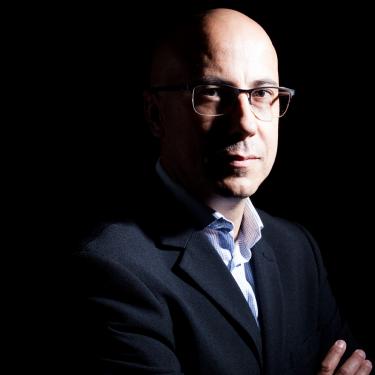 MD of Obsidian Systems.

Muggie van Staden has been at the helm of open source solutions company Obsidian Systems for 15 years. Leveraging the Linux open source way as a driving force, Van Staden has embedded a culture of innovation, relevance, dedication and collaboration in this niche software house. As an engineer, Van Staden's nature is to solve problems in unique and effective ways. As MD, he has overseen the growth in the company in both services on offer and revenue. Outside of work, Van Staden is a devoted family man and geek at heart.