Vodacom expands Power Hour promo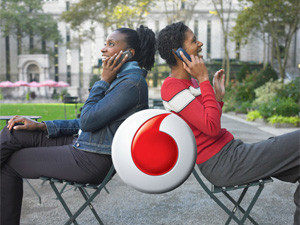 Vodacom has expanded its Power Hour promotion for prepaid customers, including more low-cost voice and data options.
Dubbed "More Power", the operator says the promotion includes an hour of on-net calls for R6, and "Power Internet", which gives 60MB of data for R6.
The operator says a third part of the new promo is "PowerUp" - an opt-in service which gives R60 of bonus airtime for each R6 of airtime spent. "This airtime can be used for on-net calls, SMS or data. All three of these promotions are valid from the time of purchase until midnight on the day of purchase," the operator said in a statement.
Users can access Power Hour and Power Internet by dialling *111*60#, while opting in to PowerUp is free for the duration of the promotion or until a customer chooses to opt out.
PowerUp will end on 7 December, while Power Hour and Power Internet will be available until 24 January.
The operator said only one PowerUp and Power Hour promotion can be purchased per day, but it allows for multiple daily purchases of the Power Internet bundle.