BT to offer direct connection to Salesforce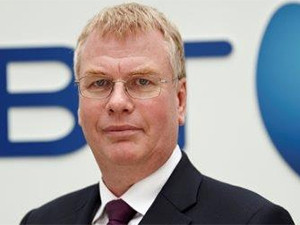 BT has signed an agreement with Salesforce to give its corporate customers the option to connect directly to the cloud computing company's cloud service through BT Cloud Connect service.
According to the telecoms company, the agreement provides BT's corporate customers with a faster, more reliable and secure connection directly to Salesforce's CRM software and enterprise cloud ecosystem.
This service is part of BT's 'cloud of clouds' strategy - to give CIOs a practical route into cloud computing that meets their needs for choice and flexibility, total security and someone who knows how to make it work together.
BT's global network is connected to more than 200 data centres, including 48 BT-owned and operated data centres.
The service will be rolled out incrementally from February 2016. It will be introduced first in the US, then Europe and followed by the rest of the world.
With so many organisations relying on Salesforce's software, a direct and reliable access to its cloud has become a critical need, says Keith Langridge, vice president, network services at BT Global Services.
"Direct and reliable access to data and applications hosted in cloud environments, such as the Salesforce Customer Success Platform, has become a critical need for many organisations."
As large corporations move more of their applications to the cloud they are increasingly looking for connectivity options that reduce risk and come with assured performance, notes Langridge.
He points out in a cloud environment, there's only one way to guarantee service and security and that's to have a single, end-to-end global network that can prioritise applications, manage access to data and optimise performance.
"Companies are transforming the way they connect with customers, partners and employees to thrive in today's connected world, says Andrew Lawson, managing director of Salesforce in the UK and Ireland.
"BT is accelerating this shift for its customers with the addition of Salesforce to its 'cloud of Clouds' vision."
Organisations across the globe are looking at the cloud to more effectively meet their toughest business challenges, says Langridge.
The CIOs are asking for choice and flexibility, trusted security and the best know-how in the industry, he adds.
"The cloud is full of possibilities, but it's a fast-moving, fast-changing ecosystem. And we believe the organisations who will really take advantage will need a certain kind of partner ...one who can help them plan a long-term strategy and bring together the right blend of infrastructure, services and know-how to realise it. This is where BT's 'cloud of clouds' vision comes into play."