Biometrics saving banks millions
The Lumidigm multispectral imaging technology can read fingerprint patterns under the skin, says Nick Perkins, divisional director: Identity Management at Bytes.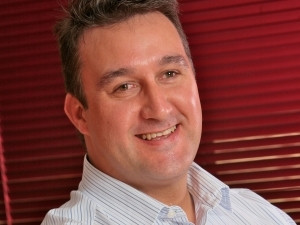 The long-standing partnership between top South African banks and the Department of Home Affairs is helping to reduce fraud through the use of biometrics. In terms of the partnership, which was officially signed by the South African Banking Risk Information Centre (SABRIC) on behalf of the banking industry and the Department on 16 March 2010, banks are enabled to access the Home Affairs National Identification System (HANIS) to confirm the identity of clients or prospective clients. HANIS uses fingerprints to provide secure identification for all South African citizens.
Last month, the Minister of Home Affairs, Malusi Gigaba, announced that seven banks are currently using the HANIS verification service to prevent fraud. He estimated the collaboration agreement potentially prevents the loss of R322 million a month, or over R3 billion per year. Transaction volumes are rising, and now total 2.5 million a month.
"While the figures are difficult to quantify, it's clear that this is a great case study for the use of biometrics to combat crime and save the economy considerable amounts of money," says Nick Perkins, Divisional Director: Identity Management at Bytes. "However, none of these benefits would be achievable without the right biometric technology. To work in the real world, a solution like this must be able to deliver instant response, and that's why Lumidigm fingerprint sensors from HID Global are the preferred technology of virtually all the banks."
Currently, around 30 000 Lumidigm sensors are in use within the South African banking industry.
Perkins explains that Lumidigm multispectral imaging technology leads the industry because it can read fingerprint patterns under the skin. This means that, unlike conventional optical fingerprint readers, Lumidigm sensors can read worn or damaged fingerprints, and can cope with wet or dirty hands. This capability delivers virtually error-free authentication with a single touch of a finger.
"Banks cannot sacrifice customer experience to meet their need to improve security, so it's very important that the authentication process is quick and accurate," he says.
Biometric characteristics are indissolubly linked to an individual and thus identification made using biometric data cannot be revoked. Thus, the ability of the technology to determine that the biometric characteristics are legitimate is critical. For example, not all fingerprint readers have the same levels of security, or the ability to distinguish a real fingerprint from a fake that might have been generated from stolen biometric data.
"The Lumidigm readers come with a huge advantage here because they can detect whether a fingerprint is attached to the legitimate owner's living finger. That means that even if the HANIS database were to be hacked, stolen fingerprint data could not be used by a criminal to gain fraudulent access to privileges and accounts," says Perkins. "In addition to delivering great match results with every touch, Lumidigm technology provides best-in-class liveness detection to prevent the use of fake fingerprints, no matter how sophisticated."
Concludes Perkins: "Validating the true identity of an individual is key for our banking, retail, telco and government clients to provide valuable services to their customers, while at the same time reducing fraud - but only if the technology is truly fit for purpose."
** Lumidigm is a registered trademark of HID Global.