Large ISPs hamper fibre adoption: MWeb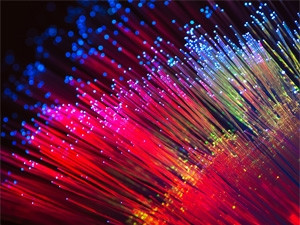 The promise of fibre to all homes and businesses in SA will never be realised without collaboration - rather than competition - between major players.
This is the view of Roman Hogh, head of product research and development at MWeb Business, a division of Internet Solutions. He says competition between the large Internet service providers (ISPs), which are currently rolling out their own closed fibre networks, is hampering fibre's widespread adoption and keeping prices high.
"There is a huge amount of unproductive, unnecessary duplication of effort among fibre network vendors. While they scramble to get their fibre in the ground in order to sign up as many affluent customers as possible, their competitors are doing pretty much the same and in the same or similar geographic areas," he adds.
Hogh believes various ISPs and other players should pool their efforts and lay open-architecture networks. "These could then be tapped into by anyone capable of supplying the next layer of fibre-based products and services to end-users."
Not only would this approach enable a far greater reach of the fibre infrastructure and open up the benefits of fibre to a wider array of end-users, says Hogh, it would promote more competition when it comes to services.
"This would result in a greater choice for end-users, as well as more competitive pricing."
There have already been calls for vendors operating in the mobile sector to share wireless spectrum with competitors. Hogh believes a similar approach with regards to fibre would be even more beneficial. "Without this change of culture among vendors and more cooperation, the dream of fibre-to-the-home to most homes in SA will remain just that - a dream."
Vodacom started planning an extensive fibre foray from as far back as 2013, at least. CEO Shameel Joosub said in a video message in December 2013 that Vodacom was going to start building fibre to the home and business, and "really start trying to play a bigger role in the fixed space".
MTN and Telkom also announced plans and started making inroads on the fibre front last year, although 2014 did not see the progress many expected to see coming from this.