DFA to tap enterprise market for growth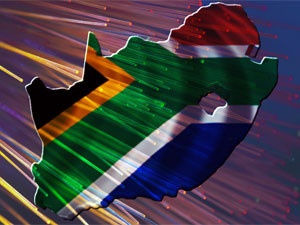 Remgro unit Dark Fibre Africa (DFA) sees its next growth drivers emanating out of the enterprise and public sector markets, which have "shown a definite increase in demand in the last 12 months".
This is according to Remgro's results for the six months to December, which indicate that, in the six months to September, DFA's income gained 15% to R468 million, thanks to "solid growth" in annuity revenue, which grew 31%. Its earnings before interest, tax, depreciation and amortisation gained 16% to R344 million.
Remgro's stake in DFA is held through its 50.9% share of Community Investments Ventures Holdings, which owns all of DFA. In its results, it notes DFA has more than 1 700 enterprise market links and has developed new products to meet the demand of the enterprise market.
DFA is also part of a consortium that will provide fibre connectivity to the Gauteng provincial government and surrounding schools, and has initiated the deployment of proof of concept fibre-to-the-home projects in selected suburbs in Johannesburg.
Remgro's results show DFA's network is currently valued at R4.7 billion, and it owns fibre network rings in Johannesburg, Cape Town, Durban (expanding to Pietermaritzburg), Midrand, Centurion and Pretoria.
In the past year, its network was expanded to another 17 smaller metros, including East London, Polokwane, Tlokwe, Emalahleni and George. At the end of September, it had completed 7 910km of fibre network in the major metropolitan areas and on long-haul routes.
Its long-haul routes include the Durban to Seacom landing station in the Mtunzini link, which was extended through Empangeni to Gauteng. DFA also completed building a long-haul route to link Cape Town to the West African Cable System undersea cable landing station at Yzerfontein, and built a route to link the North-West province to Gauteng during the year.
Remgro's 25% stake in Seacom earned it R8 million during the interim period, compared to a previous R8 million loss.
However, DFA faces a "major" operating challenge in that slower than expected last mile, or site build, by its customers affects its ability to link mobile operator base station sites or enterprise customers to the fibre network, which delays its ability to generate annuity revenue to offset depreciation and finance costs on network rollout costs.
To reduce this risk, DFA bought Conduct Telecommunication last April. Conduct specialises in building last mile connections and has completed dark fibre infrastructure access to more than 1 718 buildings and 4 500 end-users.
DFA also lowered its average cost of funding after refinancing of its R3.5 billion debt with a consortium of lenders.