Cell C ends free WhatsApp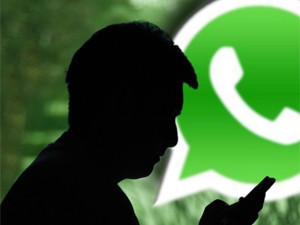 Cell C is ending its free WhatsApp promotion and replacing it with a R5 WhatsApp bundle. The mobile network has been giving customers free WhatsApp messaging since October last year, but that will come to an end as of 1 September.
"For close to a year, Cell C has offered free WhatsApp to customers and now that the promotion is coming to an end, we really wanted to give customers the best possible value on this service," says Cell C CEO Jose Dos Santos.
For a R5 access fee, customers will be able to send pictures, voice messages, videos and text messages via WhatsApp. The bundle will be available in a once-off format or a monthly recurring format, and will be valid for 30 days to a fair usage of 1GB. Data rates of a customer's tariff plan will apply if they do not subscribe for the access fee.
"Cell C has seen such great success in our venture to embrace over-the-top players like WhatsApp, and we are pleased to now bring an incredible value proposition to our customers," says Dos Santos.
WhatsApp continues to be one of the most popular messaging services used on Cell C's network. The company says the "decision to support innovative technologies and bring down the cost to communicate culminates in this bundle".
The WhatsApp bundle will be available to all prepaid, top-up and postpaid customers on the network, and Dos Santos says it is a permanent product not a promotion.
Cell C says its free Facebook promotion has also come to an end, but customers can still access free Facebook and other Web information services and portals through the Internet.org application.
Customers that download the Internet.org application or use the service on a browser will be able to use Facebook Messenger, post comments, view and share posts, and view news feeds and profiles free of charge. Viewing and posting pictures, as well as breakout Internet browsing, VOIP calling, Facebook videos, YouTube and Instagram will be charged at standard data rates or will deplete data bundles where available.