Telecoms dept must handle SA's digital TV project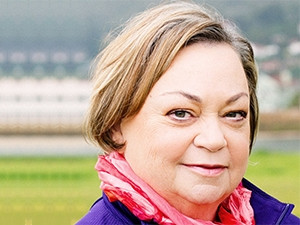 The Department of Telecommunications and Postal Services (DTPS), under minister Siyabonga Cwele's leadership, must take charge of the country's Broadcasting Digital Migration (BDM) programme, says the Democratic Alliance (DA).
SA's BDM project, which requires more than five million households to migrate from analogue to digital terrestrial television (DTT), is currently the responsibility of the Department of Communications (DOC).
Following this week's Cabinet reshuffle, which sees minister Mmamoloko Kubayi take over the reins at the DOC, the DA has called on her to request the president to return the executive responsibility for the BDM project to her counterpart at the DTPS.
In a statement, DA MP and telecoms and postal services shadow minister, Marian Shinn, says the analogue signal switch-off must urgently take place to free up desperately needed spectrum for nationwide digital mobile broadband rollout.
Shinn explains: "Having the BDM project managed under one ministry will correct the disconnect bedevilling this programme since erstwhile communications minister, Faith Muthambi, wrested control of it from telecommunications and postal services minister, Siyabonga Cwele. Cwele has executive oversight over the government entities responsible for delivering on the BDM project.
"Former communications minister, Ayanda Dlodlo, seemed unable to get to grips with the project as her immediate priority was the dysfunctional SABC."
SA has been planning for digital migration since 2008 but missed the June 2015 deadline to switch from analogue to DTT. However, the country's digital migration process has also been characterised by drawn-out legal battles, suspended production of set-top boxes (STBs) and amendments to the ANC's BDM policy.
Government has committed to supply five million subsidised STBs to low-income South African households. The STBs are essential for the migration process as they are required to convert digital broadcasting signals on analogue TV sets. The decoders allow consumers to receive DTT without having to buy a new digital TV.
Minister Kubayi, who was Telecommunications and Postal Services Portfolio Committee chairperson before being appointed to Cabinet early this year, is well versed in the BDM issue, states Shinn.
The DOC's new minister is therefore aware of the inefficiencies resulting from the executive oversight being in a separate ministry to the department charged with delivery, she adds.
"The DA urges minister Kubayi to appreciate that the challenges she faces with the SABC and ICASA in her new portfolio leave her little time to also manage the BDM process. The best interests of South Africa's digitally marginalised communities need a streamlined BDM rollout."