MTN group loses customers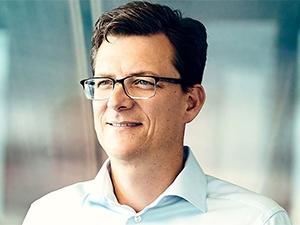 The MTN group's subscriber numbers fell by 3.6% to a total of 231.8 million across its 22 operations in Africa and the Middle East. This is according to the group's interim results for the six months ended 30 June, released today.
The biggest drag on customer numbers for the half-year came from the West and Central Africa region, which dropped 8.5% to 102.3 million. The most noticeable impact came from Nigeria, which saw subscriber numbers drop by 14.3% to 53.1 million, and Ghana, where the subscriber base declined by 10.3% to 17.3 million. However, subscribers in SA ticked up by 1.5% to 31.2 million.
MTN says the customer decline was largely a result of the group's "initiative to modernise subscriber definitions to reflect the business's changing mix of revenue streams". The implementation of the modernised definitions is still continuing but is expected to be completed by the end of the year.
The group saw headline earnings per share (HEPS) swing to a profit of 217c compared to a 271c headline loss per share reported in the comparable period last year. The previous results were heavily impacted by the group's Nigerian regulatory fine which reduced HEPS by 474c (454c of the fine fully expensed and 20c of the interest unwind). In the current period, MTN says the Nigerian regulatory fine interest unwind reduced HEPS by 24c.
In June 2016, MTN agreed to a settlement amount of 330 billion naira ($1.671 billion at the time) to be paid to the Nigerian government in six instalments over three years. This after it failed to meet a deadline to disconnect 5.1 million unregistered SIM cards on its Nigerian network in 2015.
Group revenue for the first six months of the current financial year decreased by 18.5% to R64.3 billion. In constant currency terms, however, revenue grew by 6.7%, underpinned by 10.8% growth in revenue in Nigeria and a 5.2% organic growth in service revenue in SA. Group earnings before interest, tax, depreciation and amortisation fell 27.7% to R21.2 billion (up 3.1% in constant currency terms).
The South African business once again produced strong results "supported by a strong prepaid performance, network expansion and a strengthened leadership team".
Total revenue in SA increased by 1.6% to R20.2 billion. Service revenue increased by 5.2% on an organic basis to R16.8 billion, supported by strong growth in data revenue and digital revenue, up 18.5% (organic) and 37.6% respectively.
Overall subscribers grew to 31.2 million, with prepaid customers increasing by 1.7% to 26 million and the postpaid segment showing a slight recovery with the subscriber base ticking up by 0.2% to 5.2 million.
Prepaid service revenue increased 9.2%, while postpaid service revenue dropped by 3.9%.
MTN Uganda, MTN Ghana and MTN Ivory Coast also contributed positively to the group's top-line growth, while MTN Cameroon experienced a challenging period, negatively impacted by the data network shutdown in some parts of the country in the first quarter of the year.
MTN says that in constant currency terms, it saw strong growth in group data and digital revenue and stable outgoing voice revenue. Data revenue increased by almost 32% to close to R14 billion (up 9.6% without constant currency), supported by improved quality and capacity of data networks in key markets. Digital revenue increased by 24.7% (down 9.3% without constant currency), driven mainly by mobile financial services growth. This as the group added 2.7 million active MTN Mobile Money customers in the first half of the year. Outgoing voice revenue remained flat for the period at R32.8 billion. MTN declared an interim dividend of R2.50 per share.
"We are seeing pleasing progress in our key growth drivers of data and digital services against headwinds of challenging macro-economic conditions and foreign exchange currency pressures," says group president and CEO Rob Shuter.
MTN says during the past six months, the management team undertook a thorough review of the group strategy and developed a clear growth plan that will be arranged under six strategic pillars comprising: best customer experience, returns and efficiency focus, ignite commercial performance, growth through data and digital, hearts and minds, and technology excellence - which collectively it refers to as the 'Bright' strategy.
"Our focus during the second half of the year will be to entrench our Bright strategy, complete our network investment programme and build medium-term financial KPIs and targets for the Bright strategy," Shuter adds.