A reality check on business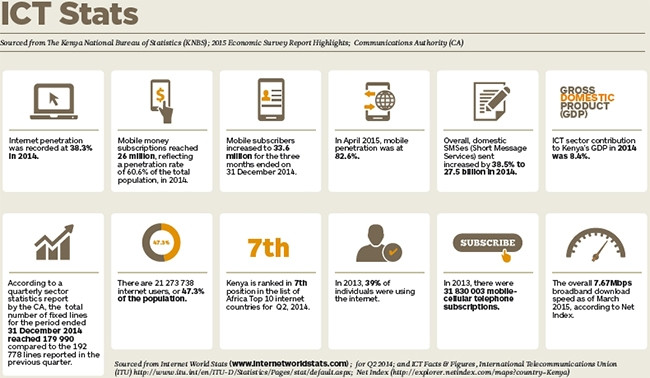 Market researchers agree that Kenya is putting in the effort to try to cultivate an environment that is conducive to doing business.
Specifically, there is acknowledgement of the introduction of ICT to automate processes involved in soliciting required access permits and approvals, digitising the procurement process across countries through IFMIS (Integrated Financial Management Information System), as well as automated tax revenue collection (iTax).
In recent years, the government has also attempted to reduce the number of permits and licences required.
The World Bank Group's 'Doing Business 2015' data, incorporating the Ease of Doing Business index, suggests some measure of improvement. The country's overall rank is 136 out of 189 economies, which is one position higher than its 2014 standing.
According to results, as far as issues like enforcing contract and obtaining electricity is concerned, there was no change between the 2015 and 2014 ranking. At the same time, there was marginal difference (five positions or less) regarding aspects such as trading across borders, registering property and getting credit.
However, it's worth noting that in terms of starting a business, Kenya's Doing Business 2015 rank dropped from 134 in 2014 to 143 this year.
Says Onesmus Ngobo, IDC country manager, Kenya: "Looking at taxes, recent legislation has increased costs for employers by raising social security contribution rates, the National Social Security Fund (NSSF) and National Hospital Insurance Fund (NHIF). In the labour market, harsh immigration laws for foreign experts are also in place. Issuance of work permits is limited to foreign experts earning more than $24 000, aged 35 years and older."
This article was first published in Brainstorm magazine. Click here to read the complete article at the Brainstorm website.