SA eyes 7 000MW renewable power by mid-2016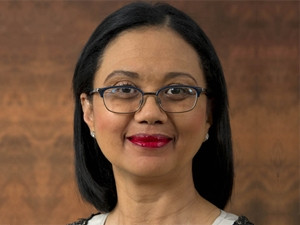 South Africa is set to connect 7 000 megawatts (MW) of renewable power to its grid by mid-2016.
This was revealed by energy minister Tina Joemat-Pettersson, presenting her budget speech this week.
Faced with power shortages, SA is gradually moving to complement fossil fuels like coal, championing the use of renewable energy sources like solar, wind and biomass. Of late, the country has opened several concentrated solar plants as well as wind farms to add to the energy mix.
"The energy contribution of independent power producers is expected to grow to approximately 7 000MW, with the first 47 renewable energy independent power producers fully operational by mid-2016," said Joemat-Pettersson.
Private investment in the programme currently exceeds R194 billion, she noted.
Improved supply
Yesterday, Eskom CEO Brian Molefe, presenting the power utility's quarterly update on the state of the country's electricity system, painted an improved picture of SA's electricity availability. He noted that thanks to the improved power supply, there will be no load-shedding this winter.
According to Molefe, renewable energy will continue to contribute up to 800MW (photovoltaic) and 500MW (wind) of the total installed capacity of 2 310MW of electricity generated during the day from solar and wind, including Eskom's Sere Wind Farm.
He added that by 2021, Eskom would have excess power generation capacity for export.
In her speech, Joemat-Pettersson said SA's Renewable Energy Independent Power Producer Procurement Programme (REIPPPP) has become one of the world's most progressive and successful alternative energy initiatives.
"Since their introduction, solar, wind, biomass, small hydro and landfill gas power plants have been going up across the country, feeding increasing numbers of clean energy into the national grid," she said.
"As at December 2015, the department had procured 6 377MW of renewable energy and has already connected 44 projects with a capacity of 2 021MW to the national grid, with many more under construction."
She pointed out that bids in terms of the Bid Window 4 Expedited Round, totalling an additional 1 800MW, are under evaluation, and the department will announce preferred bidders in the second quarter of the financial year. Bid Window 4, including the investments made though the small projects programme, will increase the investment amount to more than R255 billion, she said.
"We remain on track to meet our national commitment to transition to a low carbon economy with the target of 17 800MW of renewable energy power by 2030."
Joemat-Pettersson also noted the current renewable energy operational portfolio is contributing an increasing percentage of the buffer between the available supply and projected demand for electricity.
"Already a 16% contribution is made to the total energy produced during the morning and evening system peak periods in a 24-hour period. As the energy mix diversifies with the inclusion of concentrated solar power, which includes a storage element, biomass and landfill gas, the share of energy available during peak periods will increase."
The department has procured private peaker stations to the capacity of nearly 1 000MW that can be used when there is a larger demand than what the Eskom generators can produce.
However, she also pointed out the nuclear energy expansion programme remains central to SA's future energy mix.
Job creation
Commenting on the budget speech, the South African Wind Energy Association (SAWEA) says there was good news regarding employment. Projects up to bid window three (which have only just started construction) are already outperforming predicted levels of employment, reaching 111% of the planned numbers, says SAWEA.
"The fact that there are still 23 developments under construction and creating employment means that figures are likely to continue to exceed expectations," it notes.
Developers had committed to delivering 8 451 jobs during the construction phase, but actual figures stand 70% higher at 14 334 new jobs. The majority of these are in rural provinces.
Recent figures also show the R30.7 billion spent on BBBEE during construction so far has already exceeded the R26.6 billion that had originally been anticipated.
The minister confirmed community investment from the REIPPPP has "already brought about much relief to economically depressed municipalities, providing not only household connections to the grid but also employment and economic empowerment opportunities to those mainly in rural areas".
"These good news stories are no surprise to the industry but help to boost public awareness of the many benefits renewables bring to our country," comments SAWEA chairperson, Heather Sonn.
"This corroborates our view that renewables can contribute significantly to our energy mix. We are increasingly seeing the reality of our industry delivering financial, social and transformational returns to South Africa."