Telkom, BCX deal exempt from licence transfer process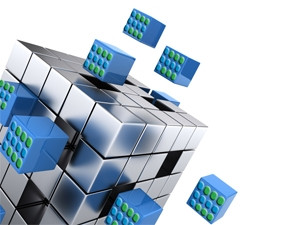 Telkom says it does not need the Independent Communications Authority of SA's (ICASA's) sanction around licence transfers in its R2.67 billion purchase of Business Connexion (BCX).
This, says Telkom, is after a review of the Electronics Communication Act. As a result, the companies have determined an application for the transfers of licences from BCX to Telkom will not be required, says a statement issued by Telkom.
The issue of transfer of licences came to the fore at recent ICASA hearings into whether Vodacom should be allowed to buy Neotel in a R7 billion deal.
During public hearings, it emerged that one of the biggest arguments against the deal - put forward by interested parties - is that Neotel would be effectively transferring its communications licences to Vodacom if the deal goes ahead.
Neotel has opposed this view, with its counsel Paul Kennedy arguing the deal does not amount to a transfer of Neotel's licences. Kennedy, speaking on behalf of both Neotel and Vodacom at last month's hearings, said the acquisition neither amounted to a de facto, nor a de jure transfer of Neotel's licences.
Instead, Neotel argued, the deal was around a transfer of control of the licences.
Telkom and BCX had applied for a change in control in BCX's shareholding in August. It says the deal will result in Telkom wholly-owning BCX, but that ICASA's permission to transfer the licences is not required and it withdrew the application.
Both parties add they remain entirely committed to the deal, which still requires regulatory approval.