Namec slams 'blatant abuse of power' in encryption warfare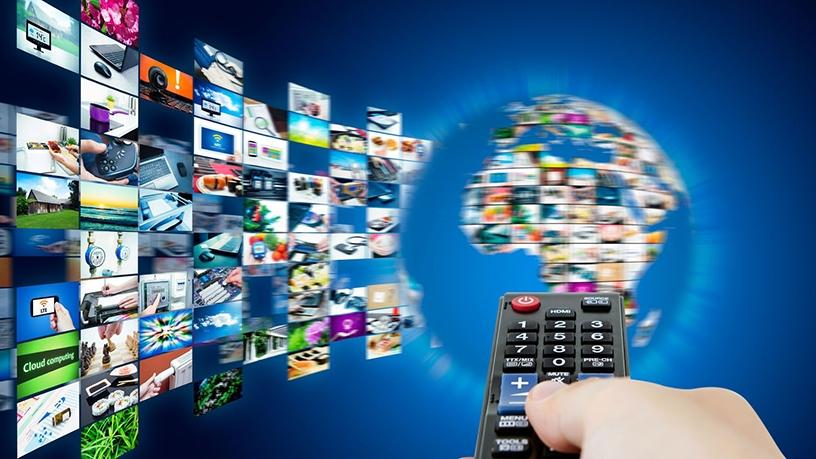 The National Association for Manufacturers in Electronic Components (Namec) has hit out at recent revelations that undue influence was exercised to change government policy in favour of non-encryption for government-subsidised set-top boxes (STBs).
Last week, furore erupted amid allegations that MultiChoice sought to pay the public broadcaster, SABC, R100 million a year for its 24-hour news channel in exchange for the public broadcaster's political influence over digital migration.
However, MultiChoice parent company, Naspers, issued a statement in response to the allegations. In the statement, Naspers said there seems to be "persistent baiting of Naspers to intervene in the affairs of the MultiChoice". The company noted that some of allegations are even at face value spurious or even malicious.
The MultiChoice board also announced it would be investigating allegations that the company made dubious payments to news channel ANN7.
Namec says it is gutted by the recent revelations that MultiChoice improperly influenced former communications minister, Faith Muthambi, "to proclaim a policy that entrenched its dominance at the expense of new black entrants".
In a statement, Namec notes: "We have learned, with chagrin, revelations that MultiChoice - a monopoly in the pay-television space - got the then minister to unlawfully prevail over the state president to delegate powers that led to her pronouncing and implementing a policy on non-encryption that was to the benefit of MultiChoice.
"This misdemeanour is a blatant abuse of power, at best, and a disguised form of state capture, at worst, and there must be consequences for those implicated."
Playing catch-up
In 2006, SA, along with other countries, committed to the International Telecommunication Union's (ITU's) June 2015 deadline for all countries to switch from analogue to digital terrestrial television (DTT).
The ITU has called on nations to switch over to allow radio frequency spectrum to be freed up for mobile broadband services.
After missing the ITU's June 2015 deadline, the Department of Communications (DOC) is racing to complete the migration of households to DTT ahead of its self-imposed December 2018 deadline.
The DOC, which is overseeing the broadcasting digital migration process, has commenced registration and installation of STBs in border-lying areas across the country, where analogue causes the greatest interference.
The revelations alluding to outside influence in terms of technical specifications of government-subsidised set-top boxes are the latest in a long list of issues that have characterised the country's switch from analogue to DTT.
The project has, in the past, been plagued by numerous hurdles, ranging from the legal battles over the standards of STBs, bribery and corruption allegations relating to the procurement process of the digital TV decoders, as well as party politics over the amendments to the African National Congress (ANC) broadcasting digital migration policy.
Mum's the word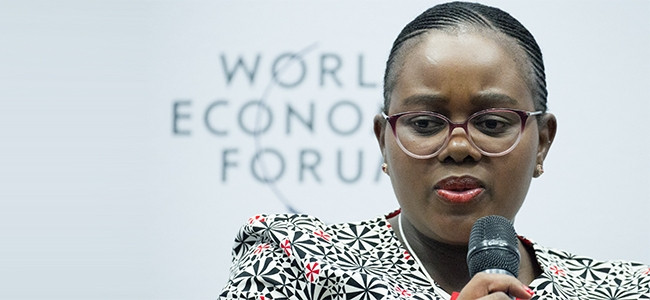 While former communications minister Ayanda Dlodlo publicly reiterated her stance to use encrypted STBs for the country's digital migration, which is said to be in line with ANC policy, minister Mmamoloko Kubayi-Ngubane has remained silent on her views about digital TV decoder specifications.
Government plans to subsidise five million low-income South African households with free STBs.
The STBs are essential for the migration process as they are required to convert digital broadcasting signals on analogue TV sets. The decoders allow consumers to receive DTT without having to buy a new digital TV.
Namec, which has lobbied for encryption for the government-sponsored STBs, is of the view that STBs with encryption capabilities will allow broadcasters to offer quality products, as producers will be confident their materials will not land in the wrong hands or be pirated.
"Given a myriad of opportunities that include bridging the digital gap by opening access to more people, especially in a developing economy like ours, and the economic spinoffs that digital migration offers, it is criminal that the corrupt and greedy have seen it best that our country miss the digital migration deadline as set by the ITU and, in the process, not only compromise our country's public standing, but also the financial well-being of emerging black electronic components manufacturers.
"Our members suffered not only prejudice, but huge financial losses that they have not recovered from," it states.
The DOC had not responded to ITWeb's request for comment at the time of publication.
Competitive misconduct
According to Namec, it will be reporting MultiChoice to the Competition Commission for its anti-competitive conduct.
The electronics industry body says it will also approach Parliament's portfolio committee on communications to conduct a full inquiry into the conduct of all implicated.
Namec is also requesting minister Kubayi-Ngubane to reflect on the revelations and how it impacts on the policy of non-encryption for the country's digital migration.
"Namec calls for the upcoming ANC national conference to set tight timelines on the rapid roll-out of DTT. Implemented properly, DTT can be a lever for radical economic transformation as it will allow our country to increase the number of channels currently available... and this will provide new broadcasting entrants endless opportunities to play in the mainstream of our country's economy."
Meanwhile, the Democratic Alliance (DA) has called on the Independent Communications Authority of South Africa (ICASA) to conduct an inquiry into payments made by MultiChoice to ANN7 and the SABC.
"This is very serious indeed, and ICASA must exercise the very broad powers the ICASA Act gives it to investigate this. It is ICASA's duty to up take this matter in the public interest, and in particular, on behalf of those who use the very little they earn to fork out subscription fees for DSTV," says a DA statement.
The Right2Know (R2K) campaign also pointed out it is deeply worried by the recent revelations of suspect correspondence between - and dodgy payments from - MultiChoice to SABC and ANN7.
R2K intends to lodge a complaint with the Public Protector and has written to Parliament's communications committee to launch an inquiry.