Another DTPS deputy DG quits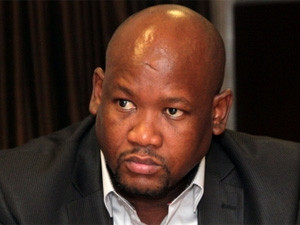 Deputy director-general (DDG) Sam Vilakazi will leave the Department of Telecommunications and Postal Services (DTPS) today, to take up a senior role at a state-owned company in the telecoms space.
This is according to DTPS spokesperson Siya Qoza, who confirmed Vilakazi's resignation, but declined to name the state-owned entity he would move to.
Vilakazi's resignation makes him the third DDG to leave the DTPS in five months. DDG for ICT policy and strategy Themba Phiri was fired earlier this month, while DDG for international affairs Gift Buthelezi was axed in March.
Phiri was fired by director-general Rosey Sekese, after initially being persuaded by telecoms and postal services minister Siyabonga Cwele to withdraw his resignation in May. Buthelezi was also fired by Sekese, who sent him the news via an SMS.
All three DDGs have been involved in internal disciplinary hearings regarding the controversial awarding of a R756 million tender to Media Corner, which is being probed by the Special Investigating Unit (SIU). It is unclear whether these firings and resignations stem from these investigations, but the DTPS has repeatedly sidestepped questions about the issue.
According to Marian Shinn, Democratic Alliance shadow minister for telecoms and postal services, the DDG of ICT information society development and research Reneva Fourie resigned last year and has not yet been replaced.
Only two left
"This leaves only two of DTPS's six departments with a DDG in charge. These are DDG for state-owned companies oversight Sibongile Makopi, who has many years in service for the department, and DDG infrastructure support Tinyaiko Ngobeni, who joined last year," says Shinn.
"When the director-general [Sekese] appears before the Portfolio Committee next week, to present the DTPS's first quarter review performance, I will ask her to explain the reasons behind these upheavals and steps being taken to plug the drain of experienced people."
In addition to the recent dismissals, chief director of e-applications Kedibione Maluleka was fired earlier this year.
"This week, Sekese sent warning letters for poor performance to 80% of senior management service level employees. There are also disciplinary hearings being held against eight senior managers and two junior officials on the [Media Corner] tender issue, seven of whom are also included in the SIU investigation," Shinn notes.
She adds these upheavals and loss of telecommunications knowledge are having a detrimental impact on the department's critical programmes needed for the SA Connect initiative to roll out broadband infrastructure throughout the country, as well as to lower the cost to communicate.
The DTPS has also repeatedly skirted questions about whether Cwele was concerned about the exodus of senior talent from his department and whether the minister would investigate the numerous complaints sent to him by DTPS staff about Sekese.
Qoza this morning confirmed the department is seeking to replace the former DDGs, saying the "normal recruitment process" is under way, but did not give further details.