Find & Fix app helps city fix roads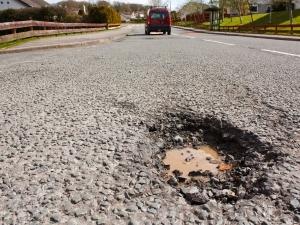 The Johannesburg Roads Agency's (JRA's) Find & Fix mobile app has reached 13 000 users less than a year after its launch.
The app allows users to report road problems such as potholes, faulty traffic lights, blocked storm water drains, and missing or damaged manhole covers. With GPS, the app provides an accurate location of the problem with photographic evidence.
"This complements the JRA's ability to plan repairs more scientifically based on reports and data received, thereby enhancing efficiency and increasing productivity," says JRA MD Skhumbuzo Macozoma. "We have reduced the average time to resolve a service request from 32.4 days to less than a day."
The JRA has received 28 000 responses from app users and the number of responses has steadily climbed to an average of 5 000 a month now.
The app is freely downloadable on most smartphones.