Reducing the remittance burden
Innovative services are cutting the cost of sending money home.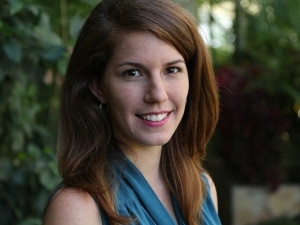 The remittances business in Africa is big, but also broken. More than 30 million Africans live in the diaspora, sending home more than $40 billion each year. Each migrant sends on average $1 200 annually.
Yet this market has essentially been a duopoly for years. Western Union and MoneyGram control between them 50% or more of the remittance market in most Sub-Saharan African countries. Costs are high. Migrants pay an average of 12.3% in fees to send home $200. Total annual fees amount to $1.4 billion.
These high costs negatively impact spending power of recipients and remitters, and hurts businesses trying to transact in various markets. Kofi Annan's Africa Progress Panel recently branded the whole setup a 'super-racket'. But help is at hand from innovative technologies.
Western Union and MoneyGram are expensive due to the need to set up physical infrastructure to process payments. The growth of the internet has reduced that necessity, meaning companies are able to offer remittances for substantially less and put the duopoly under threat.
WorldRemit, founded by Somali Ismail Ahmed, allows users to use their smartphone or computer to send money, which can then be collected by recipients in formats such as mobile money, bank deposit and mobile airtime top-up. Technology allows physical infrastructure to be removed from the equation and prices to come down.
Another such platform is TransferWise. Developed by two former Skype employees, the company uses peer-to-peer technology to remove charges, with a peerto- peer funds matching algorithm, using corresponding transfers in the recipient country to remove cross-border fees.
Opportunity
Lehlohonolo Mokenela, ICT industry analyst at Frost & Sullivan, says financial technology solutions such as these are disrupting the industry, but have some way to go.
"They are beginning to disintermediate the role of the established players, but don't have nearly enough capital - or scale - to completely break up the duopoly of these players in the short-term," he says.
This is changing, however. WorldRemit raised $45 million in funding earlier this year, taking its total raised investment to $192.7 million. TransferWise has attracted more than $90 million from leading investors such as Andreessen Horowitz, Richard Branson and Peter Thiel. Investors see the opportunity.
Western Union and MoneyGram are gradually responding to the growing threat of alternative solutions, through acquisitions, partnerships and innovative solutions.

Lehlohonolo Mokenela, Frost & Sullivan
The incumbents have thus been forced to adapt. MoneyGram, for example, recently partnered with Vodacom Tanzania to allow Vodacom subscribers to receive money directly into their M-Pesa accounts. It also signed a deal with Nigeria's GT Bank to allow customers to receive money directly into their accounts.
"Western Union and MoneyGram are gradually responding to the growing threat of alternative solutions, through acquisitions, partnerships and innovative solutions," says Mokenela.
Education
Over the past year, a number of bitcoin companies have attempted to enter the African remittances space, including Igot, Beam, BitPesa and BitX. Yet such companies have faced challenges, with Beam, for example, discontinuing the use of bitcoin for remittances.
Mokenela highlights regulatory challenges and lack of uptake for the failure, at least so far, of bitcoin to make any kind of impact on the space, in spite of the fact that such providers can typically allow remittances for fees as low as one percent.
Elizabeth Rossiello, CEO of BitPesa, which is active in a number of African countries, agrees that a lot of education is required to persuade people to take up products utilising such new technology.
She says, however, that by learning to use bitcoin and decentralised ledgers effectively, individuals and companies could substantially reduce the cost of remittances to Africa.
"The driver of the excessive cost in the region is mainly the lack of competition, which in itself is a result of several things," she says.
"What bitcoin has done is lowered the barrier to entry in this space. Just as the internet introduced new retail shops and competition from external players, so do bitcoin and other fintech innovations welcome innovative new companies to a formerly closed space."
This article was first published in the July 2016 edition of ITWeb Brainstorm magazine. To read more, go to the Brainstorm website.