Redstor proves a winner in hospitality industry
The Redstor Backup Pro solution has given Hospitality Technology International a cost-effective and user-friendly solution to meet its backup and recovery requirements.
Fact sheet
Solution:
Redstor Backup Pro
User:
Hospitality Technology International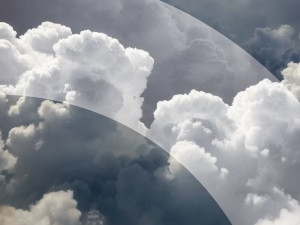 Hospitality Technology International migrated to Redstor to improve the efficiencies of its backup and recovery processes. With more than 1.5TB of data being backed up, the software developer for the hospitality industry can now remain focused on its core business deliverables.
About Hospitality Technology International
In 2000, the hospitality division of M-R Systems merged with WinTill Technologies to form Hospitality Technology International (HTI), incorporating all specialised hospitality managed-related software applications.
WinTill was established in 1990. Now, as HTI, the organisation has more than 25 years' experience in the hospitality software development and management sector.
Problem description
HTI has been using Internet Solutions for several years to host its production systems and another provider for its backup requirements.
The backup solution was quite a complex system and was also slow in retrieving backups and restoring files. Another concern was that the system was getting expensive and did not have a friendly user interface to a person not familiar with it.
"When we started receiving exorbitant monthly bills, we embarked on an intensive investigation of what was sold to us and what we received. Despite what we requested, we found that the provider was charging us for full daily backups. This was the proverbial straw that broke the camel's back and HTI began searching for an alternative backup solutions provider," says Rasigan Kander, Technical Analyst at HTI.
Previously, HTI had been using Attix5 Backup Pro (which was subsequently acquired in 2015 by Redstor) for some of its other clients. Based on its experience with the success of the solution, it decided to make the migration to the solution, which was subsequently rebranded as Redstor Backup Pro.
The solution
"From day one, we could see an improvement in the backups. The interface to manage everything and select files to restore is very good. Our previous solution simply did not provide those features in a user-friendly way."
Kander says another strength of Redstor Backup Pro has been its reporting functionality.
"We used to get a screenshot of the backups which, when you come to think of it, is quite ludicrous. With Redstor, we receive a detailed daily report and can even check the logs ourselves to confirm that all the backups have run as directed."
The result
HTI says Redstor has been providing incremental backups significantly more cost-effective than the previous solution.
"We are currently using it for our database server, but are investigating installing it on some of our other servers with smaller files. It really is easy to install the agent and select the files you want to back up. Redstor is empowering us to take control of our backup process and give us the peace of mind we need that everything will be there in the event of a crisis," says Kander.
Additionally, Redstor also proactively monitors HTI backups and ensures that if there are any errors or concerns, the client is aware of it.
"We have not seen any failures from Redstor since we implemented the solution in early 2016. Thanks to the improved reporting, we can also identify the areas where we can improve our operations. And because we embark on regular testing, we know there will not be any issues if disaster strikes," concludes Kander.