MTN flicks LTE switch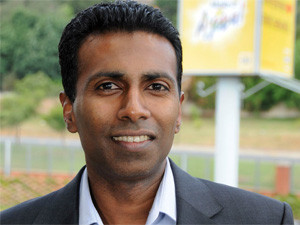 Just short of two months after first mobile operator Vodacom launched long-term evolution (LTE) commercially, MTN has followed suit - bringing the new generation mobile tech to customers in Johannesburg, Pretoria and Durban.
As of tomorrow, South African consumers will be able to purchase LTE devices and access the new technology - which has the potential to operate at more than double the speed of any mobile connection currently commercially available in SA - on the MTN network.
Kanagaratnam Lambotharan, CTO of MTN SA, says the operator has made significant milestones in providing access to LTE, as the company has been piloting the technology for over a year now. He says, however, to date, there are a limited number of devices that offer support for multiple LTE bands including legacy 2G and 3G support.
Devices and service
"As we know, mobile users like to browse the Internet, share photos, download music and watch video clips, and have therefore created a need for enhanced and uninterrupted experience for the Internet on the network, especially with video.
"This has resulted in the global move towards LTE, which is much faster than HSPA (high-speed packet access) and offers more capacity. We are proud to announce the commercial availability of LTE - which means video streaming with no interruptions, better conferencing and downloads, and overall faster Internet browsing for our consumers," says Lambotharan.
With the launch of commercial LTE, MTN is offering the LTE Samsung Galaxy Tab 8.9-inch on a MTN 2GB TopUp contract for R799 per month, over 12 months.
Lambotharan says, for the initial rollout, consumers will have access to LTE in various areas of Pretoria (including Menlyn, Centurion, Pretoria East, Hatfield and Midrand), Johannesburg (Sandton, Rosebank, Fourways, Roodepoort, Fairlands, and OR Tambo International Airport) as well as Durban (Westville, Pinetown, Kloof, Hillcrest, Tongaat, Queensburgh, Amanzimtoti King Shaka International Airport and Umhlanga).
MTN says its LTE offers broadband speeds of up to 70Mbps. "Consumers can expect speeds of between seven and 20Mbps on average, dependent on network conditions."
MTN says it will communicate to the market as more mobile devices become available on its network. "It is expected that from the first quarter of 2013, consumers will be able to purchase LTE dongles and other mobile devices on contract from selected MTN stores."
In addition to the launch of LTE, MTN has modernised more than 1 600 base station sites in preparation for LTE and activated HSPA+ on close to 1 000 sites during 2012. It has re-farmed two by 10MHz in 90% of its LTE sites, which will provide faster connection speeds than other network systems which run two by 5MHz.
According to MTN, it has also made progress on its mobile broadband network deployment. MTN has increased its network footprint to almost a thousand 3G sites 2012 and to over 800 fibre-optic cable sites in the same year.