Constricting the growth of cloud
Recent research indicates that complexity inherent in existing systems is inhibiting widespread cloud adoption.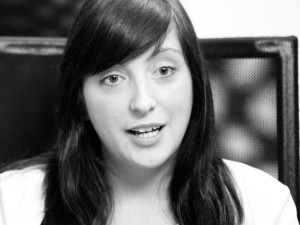 NTT Europe recently completed a study that found 56% of CIOs and senior IT leaders see complexity of their own ICT systems as the biggest barrier to their organisation's enterprise-wide adoption of the cloud.
While that study was conducted in the UK, anecdotal evidence suggests a similar dilemma in corporate SA. During ITWeb'sroundtable discussion, Patrick Evans, MD of Advanced Cloud Technologies, suggests this situation is not unique or unpredictable. "If you look at Moore's technology adoption life cycle model, we're pretty much following that model in terms of adoption of cloud," he says.
"If we look at the [chasm] mechanism in that model, which talks to industries and applications in industries, what we're seeing is that those entities in businesses that are not well-serviced by the IT department are the early adopters of cloud. So sales force automation, e-mail archiving, all those sorts of little things [ICT departments] ignore, are actually the focal point for this," explains Evans.
Furthermore, his long experience of ICT in SA and around the world leads him to believe that cloud adoption will take off in a big way towards the end of this decade. "We're running out of hardware capacity and if we take Moore's Law, the other Moore, in terms of transistor density, we will hit the physics limit inside of two cycles, two 18-month cycles," he notes.
Key inhibitors
Gary de Menezes, regional director at Oracle SA, offers another reason for slow adoption of cloud technology: "Over half of all customers that implement anything over cloud have not seen the value that's been sold to them. And that really comes down to complexity in the business environment.
"The biggest inhibitor is the lack of application integration capabilities," he says, adding that the issue is no longer about infrastructure. He says it's gone past that and now revolves around the capabilities of cloud-based applications.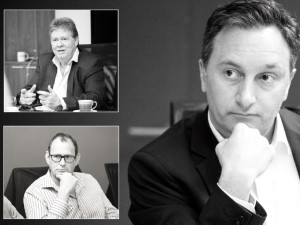 He notes further that traditional enterprise application vendors have adjusted their pricing models to be more appropriate to an increasingly cloud-based reality.
Richard Vester, head of cloud division at EOH, agrees, but urges a rethink on how cloud is deployed. "What we've seeing today is that organisations are starting to feel more comfortable with the adoption of some form of cloud-based computing. But that doesn't necessarily mean hosted cloud; it could mean private cloud," he adds.
Johann Els, open source specialist at SuSE, adds that not all applications can be cloud-based and he attributes this to the risk factor. "When you have certain applications, you really need to look at where that application is going to live."
Els contends that the optimum solution is to build what is known in the trade as a hybrid cloud solution, whereby an organisation builds a private cloud and, when the need arises, the applications are migrated to a more public cloud environment.
Vodacom Business' head of cloud computing, Nkosi Kumalo, says cloud providers need to start talking about the experience customers want to have, rather than approaching it from a virtualisation or advanced technology perspective. The pain of migration, for Kumalo, is a key inhibitor.
"If you look at most service providers, there are solutions that are already deployed in data centres that can make that migration a little bit easier. There are good, capable service providers that can help make it a smooth transition, but it's never an easy one," he adds.
Customer education
Phil L"otter is CEO of a newly launched cloud-based software development company called Piilo Software. "People aren't willing to embrace cloud [and] we need to do a lot from an educational point of view," he says.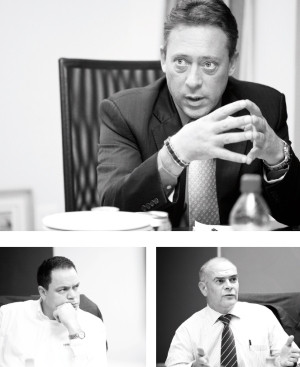 One of the questions he frequently fields is about data security. His typical answer is: "If you do online banking, I don't understand why you have a problem with data security in your business."
What Richard Firth, CEO of MIP Holdings, finds interesting is not what the vendors are doing, but what they're being forced by the market to do. He maintains that the cloud computing business requires what he calls a risk-based business model. "The old model of collecting capital sales upfront and then collecting [revenue in licence fees in perpetuity] is gone," he states.
He insists that vendors will in future have to share the risk of the implementation with the customer or they won't get that customer. Where he sees a potential hiccup, however, is in regulation and legislation, which is beginning to affect how vendors respond to the needs of their customers.
Grant Morgan, GM for cloud at Dimension Data, promotes a consultative process for engaging customers because, he says, the adoption of cloud computing is not an event but a journey. "You need to understand where motivation is strongest from an application point of view, as well as the technical challenges associated with that application," he says.
Over half of all customers that implement anything over cloud have not seen the value that's been sold to them.

Gary de Menezes, regional director, Oracle SA
Morgan also believes that vendors need to understand all the integration required to fit in with the current and future infrastructure. He reports that fewer customers are going for a big bang approach, and most are now seeking entry points into the cloud that are likely to find success quickly.
Territorial disputes
JJ Milner, MD and chief cloud architect for Global Micro Solutions, concurs with this assessment but says no one is talking about the elephant in the room: what vendors are not doing. "This is a land grab. This is an established market and there's an established way of doing business, and they have an established customer base, but they also can't have everything in that way," he insists.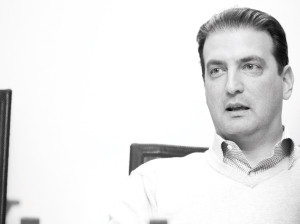 The problem traditional vendors have, he adds, is that they can't change the model to attract new customers in a way that would force existing customers to write off the massive investments they have in CT infrastructure.
It's a valid point and may be the motivation behind the previously mooted hybrid model. However, critics may charge that such a hybrid perpetuates the existing model (and the significant revenue attached thereto), while paying lip service to true cloud computing.
This could possibly be consistent with the views of Rachel Laycock, lead consultant at ThoughtWorks, although she's wise enough not to say so directly. "We're always driving value so we don't just [try] to put everything into the cloud. We typically go for low-hanging fruit," she explains.
However, as a relatively small bespoke development house, she does confess to some frustration with the attempts of big vendors to protect their turf by not embracing industry standard and open file formats, standards and protocols. "We encourage our customers to use products that are open [and] can share information, products with good APIs," she adds.
Ian Jansen van Rensburg, systems engineering manager at VMware, brings the conversation back to basics, saying people want technology solutions that will fulfil their needs, whether it's a business application or one they're going to consume online in the public cloud.
Simplicity
"The challenge that vendors have is to provide software out of the box that will actually work without too much customisation," he adds.
You need to understand where motivation is strongest from an application point of view as well as the technical challenges associated with that application.

Grant Morgan, GM for Cloud, Dimension Data
Laycock agrees, but stresses the need for an API, which she says would encourage that sort of out-of-the-box integration simplicity.
Craig Albertson, head of cloud services for Accenture SA, notes the market is unlikely to see the total demise of traditional packaged software in the next decade. He foresees a mixed environment where some applications are serviced by the cloud, while others remain in the data centre.
Albertson suggests this may well be true as far as corporate SA is concerned, particularly where home-grown legacy applications are depended on by the organisations. However, he believes this doesn't necessarily apply to the local SME market, which isn't as heavily invested in legacy systems as more established organisations may be.
Anton He"ydenr"ych, an analyst at Africa Analysis, believes vendors are doing too much to promote cloud, referring to the fact that just about every vendor press release these days attempts to capitalise on the hype around cloud. "I trust that when vendors speak to their clients directly, they're much more balanced," he adds.
He makes the point that while the marketing departments of vendors may be promoting cloud, there is frequently little in the products to live up to their billing as 'cloud-enabled'. This, he suggests, is what may be behind the slow adoption of cloud.
"I don't think vendors have a duty to promote cloud; they have to promote a solution that fits the client and the problem, but everybody feels the competitive pressures and the hype, and feels that they must promote cloud by saying we're a cloud company and we provide a cloud service," concludes He"ydenr"ych.
First published in the September 2013 issue of ITWeb Brainstorm magazine