Cell C cuts data costs for new VOD platform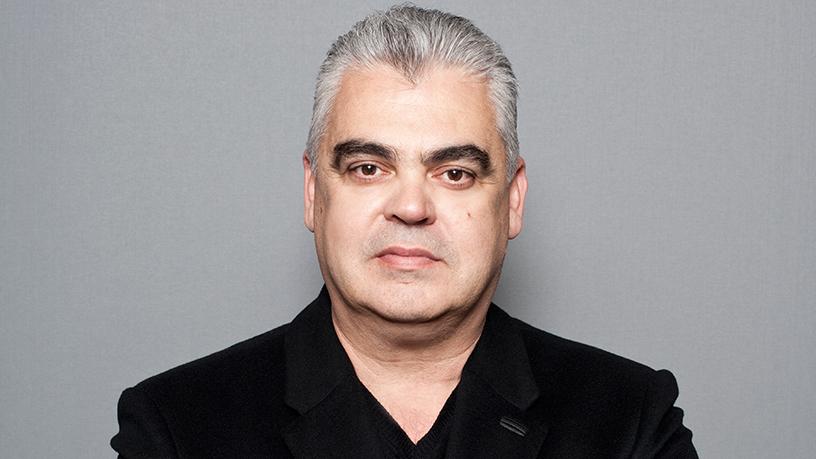 Cell C has announced new low-cost data pricing, specifically for streaming or downloading on its new video-on-demand (VOD) platform, Black.
Cell C CEO Jose Dos Santos made the announcement at the official launch of Black in Johannesburg last night.
"The cost of data has often been cited as a barrier to entry for customers wanting to stream or download content using their mobile data. The Black data products will address this challenge," said Dos Santos.
Earlier this month, he told the media about the new platform, which is primarily a VOD and live-streaming portal but also enables services like gaming, sports betting, travel and hotel bookings.
Last night, he announced the telco will offer specific Black data bundles for prepaid customers, starting at R30 for a 1GB bundle, valid for 30 days, and going up to R1 499 for a 200GB bundle, valid for 180 days. The in-bundle cost for the Black data bundles ranges from 1c per MB to 3c per MB. In comparison, a once-off 1GB bundle of regular data costs on average between R99 and R160 across SA's networks.
Cell C also announced a 15c per MB out of bundle rate for any usage on Black, for once customers have depleted Black specific or general Cell C data bundles.
| | | | |
| --- | --- | --- | --- |
| Black data bundle | Price | In-bundle cost per MB | Validity |
| 1GB | R30 | R0.03 | 30 days |
| 2GB | R60 | R0.03 | 30 days |
| 5GB | R150 | R0.03 | 30 days |
| 10GB | R250 | R0.02 | 90 days |
| 20GB | R399 | R0.02 | 90 days |
| 30GB | R599 | R0.02 | 90 days |
| 50GB | R799 | R0.02 | 180 days |
| 100GB | R999 | R0.01 | 180 days |
| 200GB | R1 499 | R0.01 | 180 days |
For postpaid customers on Cell C's Pinnacle contracts, the telco will add on free Black data of between 1GB per month for Pinnacle 100 contracts and up to 20GB per month for Pinnacle 1000 and Pinnacle Unlimited contracts. This is in addition to existing monthly allocation of minutes, data and SMS.
Cell C says existing Pinnacle customers will receive their new inclusive Black data from 1 December. New Pinnacle customers (100 and up) will get their pro-rata Black data allocation when they activate a new contract from 15 November.
| | | |
| --- | --- | --- |
| Pinnacle contract | Subscription cost | Free Black data |
| Pinnacle 100 | R129 | 1GB |
| Pinnacle 150 | R199 | 2GB |
| Pinnacle 250 | R299 | 5GB |
| Pinnacle 400 | R399 | 10GB |
| Pinnacle 600 | R499 | 10GB |
| Pinnacle 1000 | R699 | 20GB |
| Pinnacle Unlimited | R999 | 20GB |
The costs are only for the data usage for streaming or downloading content on the Black platform. In addition, consumers need to register for the service and purchase content or subscribe for packages.
Affordability was a key issue for Cell C when designing the Black platform and Dos Santos said the specific data pricing was to try avoid any "bill shock" for customers because "content can consume quite a large amount of data".
"This is about bringing more relevant content to more people in our country," he said.
The platform is available as of today and is network-agnostic, meaning it is available to any consumer with an Internet connection, not only Cell C customers. Consumers can use a debit or credit card or vouchers to pay for content or subscription fees but Cell C customers can also use prepaid airtime for payments.
Zero-rating
Dos Santos also announced new promotional offers for Cell C Customers which will be available from 24 November "until further notice" on both prepaid and contract, including zero-rated data usage.
Cell C Prepaid customers on the SupaCharge, MegaBonus, Easychat and 66c prepaid tariff plans that recharge with between R50 and R99.99 will receive zero-rated data access to download or stream a movie rental or purchase for two days or up to 50GB, whichever comes first. Customers that recharge with R100 or more will get zero-rated data access to download or stream a movie rental or purchase for five days or up to 100GB.
Contract customers that are on any of the Connector plans or the Pinnacle 100 and up postpaid and top-up packages will also receive zero-rated access to stream or download any movie rental or purchase within a calendar month or up to 150GB.
Dos Santos disclosed a new deal, signed yesterday, with US studio Fox. Black users will have access to Fox channels including Fox Sports, Fox Sports 2, National Geographic, Fox News, Foxlife and Babytv. Black subscribers will also be able to access Fox's video streaming platform Fox+ which includes original Fox series and movies, and content from 21stCentury Fox.
"We are the first company in SA to bring Fox+ to consumers," said Dos Santos.
The group also announced the launch of its Black set-top box, the blackBOX. "You have a smartphone, this is a smart box. If you plug it into your TV, it turns your TV into a smart TV," said Dos Santos.
"What is different is that it is fully interactive. For example, while you are watching a football match you can click on the players and it will show you match statistics on the player or even connect you to their Twitter feed or Facebook page."
The blackBOX will cost R1 499 if purchased outright, but new Pinnacle 1000 and Pinnacle Unlimited customers (on 24-month contracts) will receive a free blackBOX when they sign up.