Parliament to hear #DataMustFall debate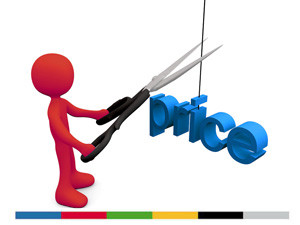 Perpetual policy bungling by government's communications ministries is to blame for the country's high cellphone data costs.
This is according to Marian Shinn, Democratic Alliance (DA) shadow minister of telecommunications and postal services. Shinn's comment follows public outcry over mobile network operators' exorbitant data prices.
South Africans ignited a furore on social media recently after expressing their frustration over high data costs, which resulted in the trending topic "#DataMustFall".
Media and radio personality Thabo Molefe, popularly known as Tbo Touch, led the social media campaign and called on operators to lower the cost of cellphone data.
Molefe wrote on his Twitter profile: "All networks have 30 days to make a change! We will all move our subscription to the network that cares about its customers #datamustfall.
"It's going to take ordinary ppl [people] like you and I to achieve the success of this campaign," he added.
Shinn says policy bungling keeps data costs high and has become the hallmark of SA's communications ministries, namely the Department of Communications and Department of Telecommunications and Postal Services (DTPS).
Government has to face up to the detrimental effect its years-long policy bungling has had on stifling citizens' ability to positively exploit communications technology, she says. "It must back down from its ideological standpoints and give citizens what they want - affordable and plentiful spectrum."
Spectrum headache
SA's mobile operators have been calling for additional spectrum for years, but there has been little movement towards auctioning the spectrum. The DTPS and the Independent Communications Authority of South Africa (ICASA) have locked horns on how valuable spectrum will be assigned.
In July, however, ICASA invited telecoms operators to apply for radio frequency spectrum in the 700MHz, 800MHz and 2 600MHz bands, to be used to provide mobile broadband wireless access services in SA.
ICASA's plans to auction the much-needed spectrum were dampened when DTPS minister Siyabonga Cwele filed a court motion to interdict and thereafter review and set aside the planned spectrum licensing process initiated by the telecoms regulator.
Cwele maintains the spectrum auction cannot take place before the department has finalised its integrated ICT policy White Paper, which should outline clear government policy views on national spectrum.
The draft Integrated White Paper is sitting before national Cabinet for consideration and adoption after being submitted by the minister on 2 March.
Shinn says the lack of spectrum for wireless broadband services is the major cause of high prices. "The unavailability of spectrum has created an artificial scarcity that has stifled competition needed to drive down prices."
According to Shinn, failure of the country's migration to digital from analogue broadcasting, to free up the airwaves to create more space for wireless broadband services, is one of two main causes for the lack of spectrum.
She adds that failure of policy on how to allocate the high-demand spectrum is stalled in a spectrum stand-off between the DTPS and ICASA.
Shinn states: "Making more spectrum available to a diversity of network providers will have a major impact on growth and diversity of the ICT sector and the enterprise and social development services it facilitates, leading to economic growth, inclusion of marginalised communities and increased revenue for the fiscus to provide e-government services.
"Increased competition, coupled with effective and independent regulation, will drive down communication costs," she continues.
Public outcry
The current United Nations definition of "affordable broadband" is that a 500MB allocation of prepaid mobile data should cost no more than 5% of average monthly income.
The Alliance for Affordable Internet (A4AI) stated in its 2015 Affordability Report that in SA, an affordable Internet connection costs the majority of South Africans anywhere between 6% and 19% of their monthly income.
In 2015, SA ranked 19th out of 51 countries on the A4AI's Affordability Drivers Index, and sixth among African countries. Countries such as Rwanda and Nigeria outranked South Africa, says the alliance.
Meanwhile, the portfolio committee on telecommunications and postal services will hold a two-day public hearing into the cost of communications in Parliament this week.
Shinn says: "During the past two years, I have repeatedly asked for the topic to be included in the programme of the portfolio committee on telecommunications and postal services."
The A4AI is one of 12 presenters appearing before the committee this week, along with the mobile service providers, civic groupings and the Internet Service Providers Association. The A4AI's presentation will be led by the African regional coordinator, Onica Makwakwa.
Molefe is also expected to be at the hearings as he notified his Twitter followers last week: "History in the making, @ParliamentofRSA ICT committee has invited me to speak next week Thursday! Our government is listening #datamustfall."