Consumer data drives service, satisfaction levels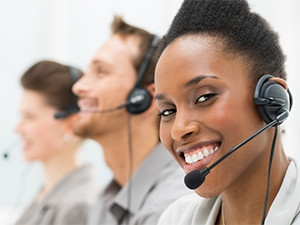 Ready access to customer knowledge and information is the key for driving up service and satisfaction levels.
This is according to a study by Verint Systems with support from analyst and consultancy firm Ovum and research company Opinium. More than 18 000 consumers in nine countries, including South Africa, were interviewed online.
The study highlights the importance of quick, easy and personalised service in securing the customer's trust. However, it also it uncovers deep divisions over attitudes in how personal data is used to deliver this service.
Almost nine in 10 respondents (89%) agreed that good service makes them feel more positive about the brands they engage with, nearly half (48%) also said they are suspicious about how their data is used.
Only one fifth of respondents agreed they want companies to understand their mood and cater to them accordingly.
However, 43% admitted that when companies make mistakes, they are more forgiving to those they believe understand them.
This study is a wake-up call for brands looking to revamp their customer service to cater to today's more demanding and better-informed customers, says Jeremy Cox, principal analyst, customer engagement at Ovum.
"While brands have the ability to precision-target highly personalised communications for every single customer, the study shows what people around the world actually value most are the basics - questions answered with minimal effort on their part."
Brands therefore have a fine balance to strike between the customised and impersonal service they deliver, says Cox. Customers expect to be recognised, but will have adverse reactions if they feel stalked, he adds.
Ismael Jim'enez, product innovation at Presence Technology, says a proper customer contact technology platform should be able to capture valuable knowledge and insight about customers almost continually - derived from how customers behave and what they tell company representatives.
All this continuous stream of information can prove to be an asset of great value for business success, as long as a company firmly takes the steps to take full advantage of it, he notes.
However, it is not just a matter of gathering all this information, says Jim'enez. "To be of real value, a company should have the means to process it and get real insight on it from an angle that is relevant for their business."
Also, this can help a company successfully implement a strategy that is respectful of customers - where they feel the data you gathered from them are used also for their benefits and interest and not only those of the company, he adds.
"It is absolutely critical for companies to implement and use right tools to manage all interactions with their customers that not only effectively support the business workflows established to deal with each customer according to their need, but also is able to maximise the capture of the whole picture around each interaction."