ANC's candidate list 'disheartening'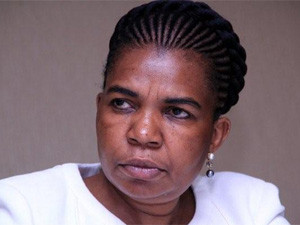 Ministers who did less than sterling jobs during their times at key portfolios, such as communications and transport - the latter the driving force behind Gauteng's controversial e-toll system - are being touted by the ruling party as candidates for MP posts.
The African National Congress (ANC) yesterday released its 200-strong candidate list for the National Assembly as the country gears up for elections on 7 May. Among the names listed are those whose departments have been successful, such as current science and technology minister Derek Hanekom, at number 17.
Yunus Carrim's inclusion, at number 40, brings with it the hope that he would be allowed to continue running the Department of Communications, as he has made several inroads into wrapping up long-outstanding issues.
Carrim is the fourth communications minister in about as many years. He has repeatedly hinted he does not expect to hold the post beyond the elections.
Coming in at number nine is Lindiwe Sisulu, who is currently minister of public service and administration. The department has been accused of being at a standstill, and failing to achieve anything meaningful under her watch.
The name that has caused shock and outrage is that of former communications minister Dina Pule, who was unceremoniously fired in the middle of last year by president Jacob Zuma. Pule, who was disgraced after being found guilty of allowing her romantic partner, Phosane Mngqibisa, to benefit financially from his relationship with her, is at number 70.
Gob-smacked
Ovum analyst Richard Hurst says it is shocking that Pule is on the list "especially after everything that went down last year".
In August, the Joint Committee on Ethics and Members' Interests found the former communications minister guilty of allowing Mngqibisa to benefit financially from his relationship with her.
The committee also ruled that Pule had failed to declare her association with Mngqibisa, which she was obliged to do in terms of Parliament's ethics code. Pule was suspended, reprimanded and fined 30 days' salary in what was the harshest possible sanction.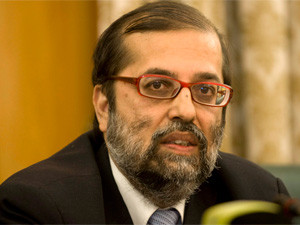 Public protector Thuli Madonsela has also reportedly said Pule must apologise to Parliament and the Sunday Times for "persistently lying and unethical conduct" and repay the money the DOC spent on her romantic partner.
Hurst says this shows "you can be a really bad person and still come back". While he thought he would never "see hide nor hair of her again", Hurst is hopeful she will not return to the ICT sector.
IDC analyst Mark Walker says it "boggles" the mind that candidates on the list have previously proven to be incompetent. He says despite the obvious maladministration, candidates are being given a chance to have a second go at the trough.
He says the list is "disheartening", because SA has potential, but lacks the ability to implement.
Walker notes that while portfolios could change, Carrim seems to be making far better progress than his predecessors.
Walker hopes Carrim remains in the slot to provide the department with consistency. Zuma's adviser on international relations, Lindiwe Zulu, who has been named as a possible candidate for the position, is also on the list, four slots ahead of Carrim.
Not listening
Walker says the state should be matching skills with portfolios, but there is a complete lack of strategic thinking, planning and proper execution.
He points out that e-tolling is a "total mess". Yet, current transport minister Dipuo Peters has also made it onto the list at number 34, several slots ahead of her predecessor Ben Martins, who cracked the nod at number 57. Under Peters' watch, the controversial Gauteng Freeway Improvement Project became a reality.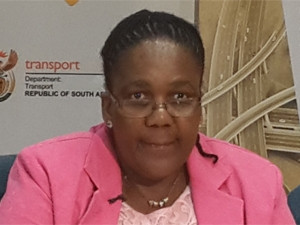 The system has seen massive public outcry over the system, several security flaws on the South African National Roads Agency's e-toll Web site and issues with billing. Yet, Peters has been mostly quiet on the subject, apart from extolling the virtues of e-tolling and urging the agency to urgently resolve its issues.
Sanral said it was confident it could solve the issues by launching an "education campaign" to iron out confusion around e-tolling and alert motorists to the consequences of not being tagged.
Peters, former minister of energy, took the wheel from Martins, who had been in the post a little over a year, and is the fourth minister the Department of Transport has seen in the space of just three years.
Martins was appointed transport minister in a Cabinet reshuffle in June 2012 and his amendments to the National Road Traffic Regulations in August that year paved the way for the implementation of e-tolls.
Opposition MPs said at the time that Martins was "attempting to dodge Parliamentary oversight" by making the amendments without allowing sufficient time for public input. However, the Department of Transport said the minister acted in accordance with the National Road Traffic Act.
Walker says the reason the ANC, led by Zuma, has not made a clean sweep - although it may wish to - is because deals were made to win power, which now have to be repaid.