Zakhele shares to start trading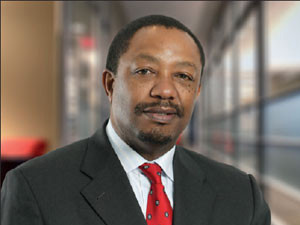 Participants in the R8.1 million MTN Zakhele empowerment scheme can start trading shares from 25 November on an online trading platform.
Shareholders and those black people or groups who are eligible to trade in the stock need to register online or through the call centre (083 123 6869) from the start of next month, the scheme says in a statement.
Zakhele is the largest empowerment deal in the telecommunications sector, it claims in the statement. It was concluded in November 2010 and, collectively, its shareholders own around 4% of the MTN group.
Ordinary shares in MTN Zakhele are owned by about 120 000 black investors, who were locked in for a three-year period. Now that this period has ended, shareholders can sell their stake to registered buyers, increase their share, or retain their stake, the scheme explains.
Chairman Thulani Gcabashe says "the MTN Zakhele scheme is progressing well and we are looking forward to the shares being traded". He called on stock owners to register - and verify personal information - from next month.
Because of strong performance of MTN stock and dividends paid to the scheme, it has been able to trim some of its debt obligations faster than expected, says Gcabashe. MTN's shares last traded at R197, R6.79 off its 52-week high.
"The success of MTN Zakhele is dependent on the performance of the MTN share price, as well as the ongoing receipt of dividends to service its funding commitments," says Gcabashe.
Refinancing of the debt, proposed at the July annual general meeting, should improve returns to shareholders as less funding will be needed to more expensive notional vendor funding owed by MTN Zakhele to MTN, he adds.
The value of MTN Zakhele ordinary shares will depend on several factors, including demand for the stock. As a result, awareness and investor education are important factors for success, says the scheme.
"We have a number of initiatives in place to facilitate an efficient trading platform and provide assistance to all current and potential investors," says Gcabashe. Shareholder education and registration seminars will be held at community centres around the country during November, he adds.