Home affairs on course to digitise records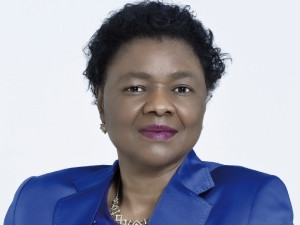 The Department of Home Affairs (DHA) will step up the digitisation of records using the earmarked R10 million per annum received from National Treasury. This is the word from minister Hlengiwe Mkhize, during a presentation of the DHA's budget vote in Parliament.
According to Mkhize, among the factors impacting proficient provision of public services has been a lack of efficient records management, which is why the department has prioritised digitisation of records.
Last year, the DHA introduced its digitisation project through a partnership with Statistic SA. At the time, the department said it planned to digitise 286 million records, of which 90% were still in paper format.
Most of these are records of births, marriages, deaths, ID applications, naturalisation and permitting, and date back to the late 1800s, as pointed out by the department.
The aim of the project is to make records more easily accessible, and modernise the department using the most modern, innovative technology and management approaches to fulfil its mandate.
The department said as part of this digitisation process, it will prioritise birth certificates, of which there are 110 million records, by digitising 5.8 million birth records a year.
It stated records will be indexed by ID number for easy retrieval and will be able to be accessed immediately, irrespective of office location. Electronic records can be viewed and accessed by more than one person simultaneously, eliminating the reliance on individuals for knowledge as the document is accessible by multiple staff.
Commenting on the department's digitisation project, Mkhize stated SA has the capacity to modernise.
"Using technology as an enabler, we transformed our office in Marabastad, which was notorious for being overcrowded, into the world-class Desmond Tutu Refugee Reception Centre, launched by president JG Zuma early this year. It is fitting that we named the centre after an icon of human rights.
"The centre is now conducive for DHA officials to improve services as a result of cutting-edge technologies installed. Overcrowding has drastically decreased and efficiency improved."