Cell C tries to win the 'porting wars'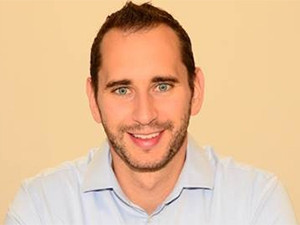 Cell C is throwing a lot of money consumers' way to try entice them to switch service providers.
This is according to Antony Seeff, CEO of cellphone bill-optimisation company Tariffic, who says Cell C has been trying to win the "porting wars" for a while.
This week, Cell C announced aggressive new contract packages in its Pinnacle suite, which pay customers to switch to its network by offering a cash-back bonus of between R3 000 and R10 000, just for signing up.
"They are offering consumers a lot of value through their cash-back programme, which equates to about 10 months' worth of the price you'll pay for your subscriptions," according to Seeff.
In July, Cell C revealed it now has more than 24 million customers on its network, a number it looks set to boost with its new promotion. In comparison, Vodacom has 35.1 million local customers, MTN has around 29.8 million customers in SA and Telkom trails the pack with 2.7 million.
Seeff says Cell C is now well-known for its short-term porting promotions and on face value, the cash-back promotion looks similar to the telco's previous buy-out offer "although you do not have to trade-in your existing cellphone and don't have to jump through all the hoops that were part of the buy-out programme".
The buy-out promotion began in May 2015 and at the time the operator was offering customers up to R10 000 to help them buy themselves out of a previous contract and move to Cell C. In February 2016, Cell C doubled the offering to up to R20 000 but in July 2016 it very quietly changed the offer to only be available to Cell C Business. At the time, ITWeb made a number of attempts to ask the telecoms operator for an explanation on the change, which it ignored.
Pinnacle vs FreeMe
Seef, however, does not see the new Cell C Pinnacle offers as much competition to Telkom's FreeMe deals launched in July, which completely overhauled Telkom's mobile product offerings by focusing on data-centric packages.
"These packages are incomparable to Telkom's FreeMe packages as the FreeMe packages are tailored to heavy data users, while Cell C's new Pinnacle packages are better suited to people who use a low amount of data," notes Seeff.
He says Cell C's packages do, however, offer inclusive call minutes, while FreeMe's free call minutes only apply to other Telkom numbers but offer competitive out-of-bundle call rates.
"You see, Telkom understands that cellular consumers are beginning to use much more data on their phones, while the use of call minutes is slowly dwindling. It seems that Cell C haven't quite woken up to this new reality.
"These Pinnacle packages offer a surprisingly sparse amount of data, really necessitating medium to high-end data users to have to add a bolt-on data bundle to their package. And on top of that, Cell C are offering a whole bunch of extra minutes and SMSes as part of their introductory promotional offer, but it seems they aren't as generous with giving customers extra data," he says.
#DataMustFall
Seef says Cell C's new offers seem to be part of a scheduled summer campaign, which most mobile network operators run at this time of year, and probably don't have much to do with recent social media calls for the price of data to fall.
"If these packages would have been a response to the #DataMustFall campaign, they would have more data included in them," he says.
The cost of data in South African has been a hot topic of conversation recently, with consumers taking to social media to voice concerns under the banner #DataMustFall. Parliament's portfolio committee on telecommunications and postal services last week held two days of public hearings to discuss the cost to communicate in the country.
Seeff agrees with #DataMustFall campaign leader Thabo "Tbo Touch" Molefe that South Africa's data prices are "daylight robbery" and that data must fall.
"Tariffic's independent research has shown that South Africa has one of the highest data prices when viewed against our BRICS partners and other comparable countries.
"Data has become a necessity in South Africa and is used for education, social services and communication. We implore mobile network operators, ICASA, and even government to do whatever they can to ensure data prices do fall."