Software development sunk by IP laws
South African exchange controls are killing the local software development industry.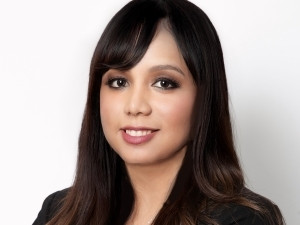 Recent amendments to South Africa's exchange control regulations - while designed to prevent or restrict the movement of intellectual property (IP) rights out of the country - have come under fire for clipping the wings of the fledgling local software development industry.
Legal experts, venture capitalists and industry players alike have come out strongly against the country's risky and cost-prohibitive exchange control laws, which are said to be discouraging foreign investment in local software development startups. In addition, market pundits warn that potential entrants into the local sector are increasingly looking at establishing their operations elsewhere, in countries where businesses are not subject to such an onerous tax environment.
"I don't believe government appreciates the extent to which it is diverting investment from international investors away from South Africa," says Chris Bull, a director in the IP department at ENSafrica. He says this often results in a scenario where investors in a potential business insist that the company not be formed in South Africa, due to exchange control and other considerations. South African exchange control considerations are central to any South African software developer contemplating a crossborder transaction involving intellectual property. This may be an intra-group transaction or an arms' length transaction involving the development of software for a third party.
Bull points out that the current IP tax regime stems from amendments in 2012 that were gazetted to the South African Exchange Control Regulations, confirming that cross-border transactions involving intellectual property are subject to exchange control regulations.
"Debates continue about the constitutionality and legality of these regulations. Various academic arguments have also been put forward that the exchange control regulations, as currently formulated, may not apply to intellectual property registered in foreign countries in the name of South African companies. It's clear that the South African Reserve Bank (SARB) is not following some of the academic interpretations in the way in which it is implementing these regulations in practice," he says.
Cautious approach
"With time, these academic debates will be resolved, but until then, South African software developers are prudent to adopt a cautious approach in the way in which they manage their international affairs, relating to the development and use of intellectual property assets arising from software development activities that are undertaken in South Africa."
The Financial Surveillance Department (FSD) of the South African Reserve Bank (SARB) is responsible for the application and administration of the exchange control system, says Aalia Manie, associate in the Technology, Media, Telecommunications and IP Practice at Webber Wentzel.
"Regulation 10(1)(c) of the regulations prohibits any person (residents and non-residents) from entering into a transaction in which capital or any right to capital is directly or indirectly exported from South Africa, unless permission is granted by the SARB," she notes.
The regulations are killing deals.

Keith Jones, SW7
Previously, the term 'capital' was not defined in the regulations and it was uncertain whether this related also to intellectual property (including copyright in software). "In particular, it was uncertain whether exchange control approval was required for the transfer of intellectual property from a South African resident to a non-resident (i.e. a foreigner) and what the consequences of such a transfer would be if no approval had been obtained."
Manie points out that there were two cases (Couve and Another v Reddot International (Pty) Limited and Others 2004 (6) 245 (W) and Oilwell (Pty) Ltd v Protech International Ltd (2011) SCA) that addressed this. In Oilwell, the Supreme Court of Appeal held that SARB approval is not required when a South African resident transfers ownership of intellectual property to a non-resident and that a failure to obtain prior approval would not result in the transaction being void. However, in July 2012, National Treasury reversed the position laid down in Oilwell by amending Regulation 10(1)(c), which put it beyond doubt that 'exports' of intellectual property fall within the ambit of Regulation 10(1)(c).
Grey areas
"Interestingly, the regulation covers both registered and unregistered intellectual property rights," says ENSafrica's Bull. "What is also noteworthy about the amendment is that the regulation now covers a wide variety of transactions, including sales, assignments, security interests and, more broadly, a 'transfer of any intellectual property right'."
Bull points out that, from an intellectual property law perspective, the language that has been used in regulation 10(4) leaves some distinctly grey areas in the interpretation of the scope of intellectual property covered by the regulations.
However, it was a move by SARB in February 2014 that created further tax challenges, with guidance issued by the FSD to relax exchange control restrictions on the transfer of IP.
According to the FSD's guidance, says Webber Wentzel's Manie, private technology, media and telecommunications companies will be allowed, subject to SARB approval, to list offshore to raise capital. For this purpose, South African-generated IP must remain registered in South Africa, but may be assigned offshore (subject to appropriate tax treatment), provided that they comply with certain strict criteria.
"The most significant of these criteria is, one, that the offshore company retains its SA tax residency and is managed and controlled from SA and, two, that there is a secondary listing in SA after two years.
She warns penalties are potentially quite severe for persons acting in breach of the regulations. "It is a criminal offence not to comply. If convicted of an offence, a convicted person could face imprisonment for up to five years and/or a hefty fine."
In the meantime, the negative effects of the current IP Exchange Controls are beginning to be felt. Bull says a number of South African developers are choosing to found their software development company in other countries without these restrictions.
"International investors are rejecting investments into South African software development companies as a result of these regulations. A number of US-based multinational companies used to fund South African university students on an ad hoc basis to assist with software development. Since the introduction of the regulations in 2012, many of these programmes have been terminated.
"We are approached by a number of software development companies each month wanting to understand how/if they can relocate their company to another jurisdiction as a result of the regulations."
Keith Jones, founder of technology accelerator SW7, agrees that the regulations are having a seriously detrimental impact on the local software development industry. "The regulations are killing deals. Investors are saying to businesses, 'Move your IP offshore first, then we will invest'."
Jones says government is essentially trapping IP in South Africa, which will not attract the smart money of global visionary investors, who would rather channel funding to startups in Kenya and Nigeria.
This article was first published in the [March 2016] edition of ITWeb Brainstorm magazine. To read more, go to the Brainstorm website.