Tshwane leads metros in WiFi access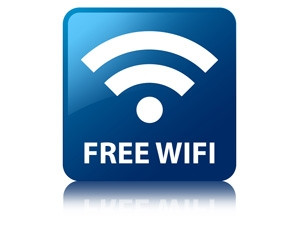 The Tshwane metropolitan and the City of Cape Town are taking the lead when it comes to public WiFi access.
This is according to BMI-TechKnowledge senior consultant, Tim Parle, who says there are around 1 000 public WiFi hotspots open to the general public, and the bulk of these are Project Isizwe's deployments in Tshwane and the Western Cape.
"Tshwane is the most advanced metro in terms of WiFi - measured both in terms of its installed base, uptake and outlook. The City of Cape Town has made some very positive moves and the City of Johannesburg is in the implementation phase for a wide-reaching WiFi programme."
Parle says over 20 000km of metro fibre has been built by the private sector in the last five years, with a further 4 000km built by the main metro municipalities.
"The cumulative investment in metro fibre has been around R20 billion above and beyond Telkom's spend."
Parle says despite having the largest installed base of fibre by any metro municipality, Durban's eThekwini municipality appears to be lagging its peers in terms of providing WiFi or other Internet access to its citizens.
According to the city's 2015/2016 budget speech by mayor James Nxumalo, eThekwini has over 1 500km of fibre. Nxumalo says over 80 city libraries have been connected to the city's fibre network and about 75 have free internal public WiFi.
Meanwhile, Tshwane's ambitious free WiFi programme in collaboration with Project Isizwe plans to provide free WiFi to all government educational institutions in Tshwane by 2016. At this point, 95% of wards have access to free WiFi. In 2015, the project has seen over 165 000 average monthly unique users.
Piece of the pie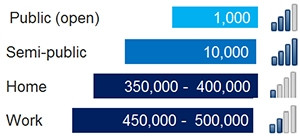 Telcos are aware WiFi is becoming a vital value-add for subscribers and operators alike. Parle says there are around 10 000 semi-public sites, which are private sector owned and accessible to subscribers, with Telkom Mobile leading the race with around 60% of these, followed by AlwaysOn at 22%.
Vodacom, MTN and Cell C are noticeably silent when it comes to WiFi, according to Parle. Vodacom has a longstanding arrangement with Wireless G but he says this does not seem to be going anywhere fast.
"MTN and Vodacom are being very shy in the local [WiFi] market, wanting to keep subscribers on their mobile networks, but this is likely to change soon."
Parle says growth in public and semi-public WiFi has been very strong in the past 12 months, with the number of sites increasing by around 40%.
"There are around 350 000 - 400 000 homes with ADSL + WiFi at home, and somewhere around half a million work locations."
Wireless Internet service providers (WISPs) are also making their mark on the industry, principally serving businesses outside of the main metropoles. The Wireless Access Providers' Association now has over 220 members, with numerous other WISPs that prefer to go it alone.
"Wireless ISPs, along with established wireless access providers such as iBurst, are providing a vital role, and market research data suggests more households use their services than those using ADSL for Internet access at home," says Parle.
"Open access fibre has been the game-changer, allowing second tier ISPs and operators to establish their own core networks, massively reducing their cost structure."
Rural access remains a problem, with over 75% of South Africa's 10 000 WiFi hotspots located in the main metro areas. According to Parle, just under half of these are within Gauteng and over a third in the City of Cape Town.
SA Connect
Government's broadband policy and strategy, SA Connect, is supposed to help bridge the rural versus urban Internet divide. The policy was unveiled in December 2013 with the aim to boost broadband connectivity and access in the country. This includes an overall vision to give every citizen access to a broadband connection at a cost of 2.5% or less of their average monthly income.
"Despite a promising start, momentum to progress the aims and objectives of the policy appears to have dwindled and there is little sign of the promised roadmap, stakeholder plan, technical plan, business case and procurement plan," according to BMI-T.
Besides the occasional mention of the project by telecommunications and postal services minister Siyabonga Cwele, not much progress seems to have been made with the project.
"Despite recently reported rumours to the contrary, something needs to happen with SA Connect to allow the public sector and private sector to reverse the decline of broadband in South Africa when measured on an international level," says BMI-T.