Technology drives efficient data storage
More businesses are consolidating their data on centralised storage systems to ensure optimal utilisation, says DCC.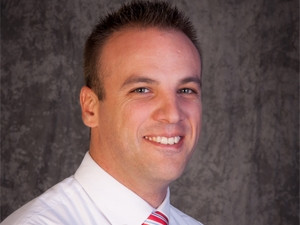 Data and content are being created at an alarming rate, particularly unstructured data. This is partly due to the availability of, and access to, better technology devices and the collaboration that occurs because of this.
As virtualisation and a requirement for private and hybrid cloud services grow, we see a trend where more and more businesses are consolidating their data on centralised storage systems to ensure optimal utilisation.
So says Jaco Erasmus, Dell enterprise division manager at Drive Control Corporation (DCC) adding that businesses are also adopting flash technology to ensure high levels of performance.
According to Erasmus, the above trends are mostly being driven by massive data growth, business demands, and the need to be flexible, agile and have as little downtime as possible.
He points out that companies are no longer just looking at the storage capacity they require but are considering more efficient ways to manage and control the data in their business - ensuring that business-critical data is hosted on the right performance tier.
For this reason, companies should look at the way content is created, how it is stored and what is stored on the corporate network. "Based on specified criteria and the type of data, organisations can then decide how to control and store that data," says Erasmus.
He adds that companies can create policies to decide who has access to what data sets and then optimise these data sets through automated tiering and deduplication.
Erasmus says when businesses implement compression and deduplication, they use less hardware to store the same amount of data.
The requirement, therefore, is physical hardware that uses less power and generates less heat.
Implementing these storage technologies into existing data centres will also increase the storage capacity for the same footprint, resulting in less hardware to manage, he reveals.
Utilising storage technologies
According to Erasmus, there are innovative technologies available today that not only store data but will utilise compression, deduplication and other measures to drive down the physical disk capacity requirement.
He points out that these technologies can also drive down the requirement for having a full stack of high-performance disks.
Also, organisations can put storage systems in place that will utilise a mixture of solid state drives, serial attached SCSI and serial advanced technology attachment by analysing the data and then tier the data automatically based on how critical it is to the business.
Furthermore, placing this data automatically on the right performance level results in organisations having a storage system that offers optimal performance without them having to manually manage the data sets daily.
These storage systems have built-in features such as hardware replication to replicate data over multiple storage systems in multiple locations ensuring no data is lost in case of disaster or hardware failure, concludes Erasmus.