Skilling up for the cloud
Benjamin Agbalajobi, consultant at Falcorp Technologies, has over 15 years' experience in all phases of design, development and support of computer applications with a focus on cloud computing and virtualisation strategy. As a long-standing practitioner and thought leader in the strategic use of the cloud, he is well equipped to deal with challenges and pitfalls before they arise.
He specialises in helping medium-sized organisations find right-sized solutions to reduce the risk and complexity of transforming their IT environment with minimum disruption, while setting them up with the tools to grow and innovate. He will take an in-depth look at the skills required in a business to ensure that people skills match the potential of the technology at the ITWeb Cloud Summit 2017.
"Organisations will rise and fall on the quality of the necessary skills to take advantage of the cloud. Failure in this regard, either in terms of a lack of quality or a total lack of the necessary skills, may result in costly mistakes. It's important for companies to stay abreast of the technologies and the business value that can be achieved. Cloud computing calls for a variety of existing skills and a few new ones.
"For successful implementation, you need strong leadership and direction from Exco, financial savvy to ensure that the numbers make sense, technical skills and the shared vision to join all the dots from planning through architecture to delivery, automation and monitoring. Equally important is effective engagement and communication to carry that learning through all levels in the organisation," he says.
What he's learnt is that the ability to marry technical skills with business skills is of utmost importance. This helps prevent the more common mistakes he sees, which include an overtly aggressive and often untested or ill-considered move to the cloud.
"This can get very expensive very quickly, especially with line of business applications. Poor choices of service providers or cloud solutions (platform, infrastructure or application/software) are also pitfalls."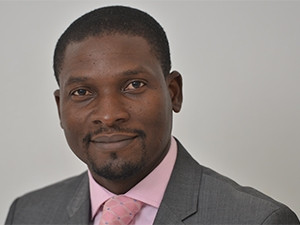 Effective communications and training are essential to align everyone with the organisation's objectives and deal with objections or challenges early on. It is important to be able to identify and sell the value message for rapid deployment in the market.
One of the key success factors is identifying the value message and understanding that cloud is not a one-size-fits-all. He recently worked with a financial services client and with training and buy-in from staff successfully migrated development and backup services to the cloud gaining agility and reduced development and data redundancy costs. The company managed to secure quick-wins with positive impact to the business in costs and efficiencies.
"The migration by Netflix to AWS is another example of strategic cloud deployment. The company has the skills and vision to use cloud as a key business enabler and strategic decision for growth that allowed the company to focus on its core business rather than provisioning systems and becoming an IT business. Cloud enabled the agility and cost efficiencies necessary to make that happen.
"Breaking down silos between the way IT and business works enables employees to work across boundaries with minimal downtime. It requires that both parties have a common understanding of the business roadmap. As all areas of an organisation are affected by cloud computing, effective communications skills are paramount in getting IT and business to work together toward a common goal," he asserts.