The rise... and rise... of the contact centre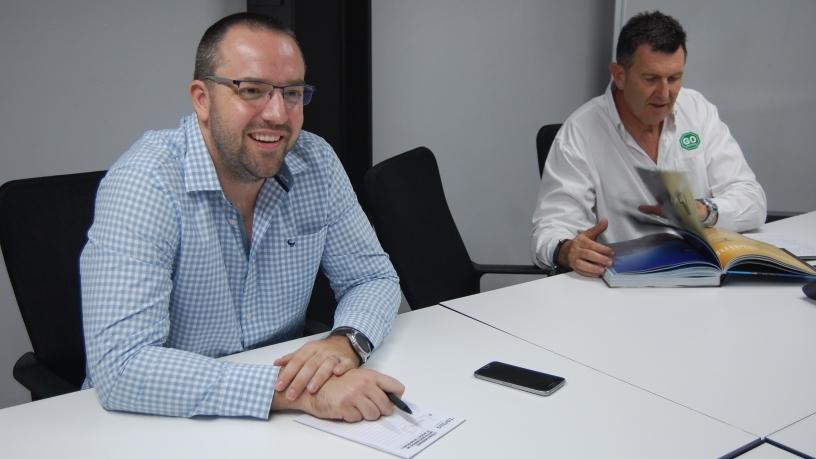 Go Rentals 2018 group results show a large shift in call centre IT hardware spend in the year to February 2018. Ron Keschner, Group Sales Director, explains why.
The growth of the outsourced call centre industry globally has been simply meteoric, so impressive, in fact, that it has contributed materially to the GDP of countries like India, Ireland and South Africa, and provided hundreds of thousands of skilled and semi-skilled jobs in these countries.
With this growth, though, has come increased competition across the board by companies piling into this windfall, with the usual spin-off of reduced revenue, but even more critically, reduced margins and profits. Moving into 2018, any call centre worth its salt, and there are many in South Africa, will have its minds focused on how to get the costs of those seats down to the bare minimum, while still delivering the very best possible service to its customers.
No week is the same in the contact centre environment
No call centre starts the month with 500 seats and the next month with exactly 500 seats again. This is is a complex environment and, despite the lucrative nature of this annuity-based business, managing a call centre is not for sissies. With the increase in competition, there are now significantly more suppliers chasing the same number of customers, meaning not only squeezed margins, but also customers moving between suppliers to take advantage of better offers on the table, two key challenges that, if not properly managed, could make or break the call centre business
If it appreciates, buy it; if it depreciates, 'HaaS' it
There are no two better partners in this industry than the call centre and the new global tidal wave sweeping the world of IT equipment, known as HaaS, or DaaS (hardware or device as a service). In short, HaaS allows call centres to 'consume' hardware as a monthly service. HaaS leaves the "olde world" of brand new IT hardware procurement behind and provides a new "uptime" service to the call centre industry that is tailored not only to the seat provider, but also to its customer segments.
HaaS perfectly fits the two key issues highlighted above: squeezed margins and customer churn. And here is how HaaS benefits the call centre:
* It is way more cost-effective... by as much as 40%;
* It reduces support costs in the centre because there is no need for any kind of warranty management;
* It guarantees uptime;
* It provides flexibility. If a customer gives notice, the contact centre simply returns the equipment no longer needed... the very next day;
* Similarly, it provides a far quicker deployment to bringing on new customers;
* The equipment can be upgraded or downgraded at will and according to the customers' own requirements;
* It reduces the upfront capital requirement;
* Deployment in as little as one day versus an average of three to 12 weeks on purchasing. This provides the ability to sell seats before making any financial commitment; and
* The pure opex model means the IT hardware installation is fully tax deductible, allowing the CFO to match income to expenditure perfectly in any given financial year.
"For our customers, flexibility and cost saving has been the biggest motivator in the SA contact centre industry," says Keschner. "IT spend can be scaled as they gain and lose customers. Our smallest contact centre has two seats, and our largest fluctuates between 1 800 and 2 300 seats, depending on customer demand."
"There really is no good reason under the sun for our shareholders to invest the call centre's hard-earned cash in an 'asset' like a desktop or a notebook," says customer Dieter Herrmann, who operates a successful European contact centre in KZN."No true asset is worth 8% of its original value after only 3 years, and especially in an industry where seats and technology requirements can vary daily," adds Dieter.
"Buying is not only expensive, but leaves no room to manoeuvre. We have been renting the desktop HaaS service since we launched our call centre in KZN several years ago. In this industry, we need to know with absolute precision what we yield from every seat, and it has worked beautifully for us, assisting us to grow with no funding requirements. So many contact centres keep investing cash, and as a result, see no cash out. This changed for us since we adopted this model."
If you are a call centre operator or an IT reseller that services call centre environments and would like to find out more about this solution, feel free to call Keschner, Sales and Marketing Director of Go Rentals. Go Rentals, South Africa's leading proponents of HaaS in the call centre environment, provides specialised hardware solutions to multiple industry sectors, including: training, contact centres, DR, corporate, event, film, advertising and SME. Keschner has worked in the IT channel space for over 18 years, within the Tarsus Technology Group, MD of Channel Capital before joining Go Rentals almost two years ago.