Finding 5G clarity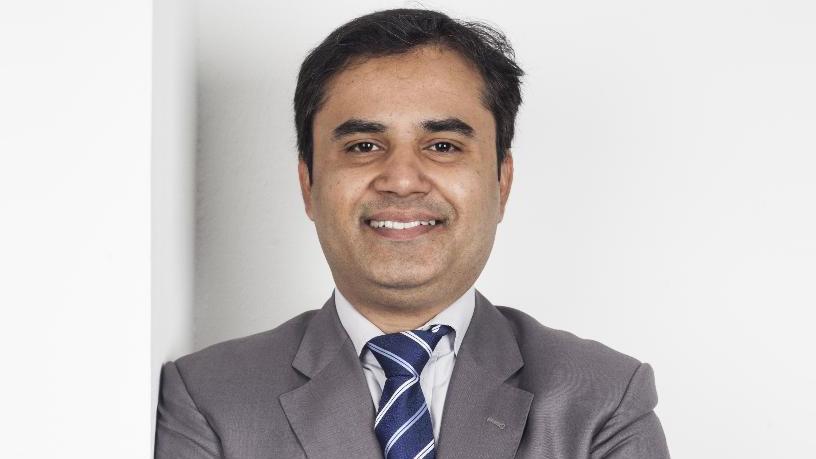 The fifth generation (5G) standard is in a design phase with a lot of fresh updates expected before 2019/2020. The International Telecommunication Union has defined three scenarios of 5G: Enhanced Mobile Broadband (eMBB), Ultra Reliable Low Latency Communication (URLLC) and Massive Machine Type Communication (mMTC).
Release 15 from the 3rd Generation Partnership Project (3GPP) focuses on eMBB and part of URLLC, and Release 16 will focus on mMTC and the rest of URLLC.
The new standard brings the promise of services with much improved spectral efficiency, greater average/user peak time throughputs for users even travelling with very high mobility, extremely low latency and ability of catering to a massive number of connections.
There is already a lot of fuss in the market about massive MIMO technology which aims to improve capacity, overall user experience and more. Network virtualisation and slicing will simplify the network, accelerate deployments and make the network more vendor-agnostic.
Telecom operators in SA are increasingly more aware of wireless pre-5G technologies in the lead up to the deployment of 5G. Considerable progress has been made recently to rollout such LTE/LTEA-enabled massive MIMO base stations that could switch to be the 5G NR (new radio) with minor changes or software upgrades.
The SA 5G timeline
According to the forecasted timelines announced by 3GPP, the focus has already shifted to part of Release 15 and Release 16. What this translates to is that in 2018 we can expect to see pre-commercial 5G deployments.
Following this, 2019 will see the launch of 5G commercial roll-outs worldwide.
Already in SA we have witnessed different operators in the industry announcing their 5G joint ventures. Testing laboratories and research facilities are well under way and many service providers are busy with Pre5G leading to 5G wireless trials.
Still, a lot needs to be done from other aspects of 5G network infrastructure. We really need to comprehend this and apply the understanding to the demand and supply market principle.
Features such as peak throughputs; low latency and massive connections can aid our plans extensively in different vertical markets. Internet of things-based applications will be the direct beneficiary of these developments.
SA has a significant responsibility to do more in smart health/education/government, smart waste management, smart energy sector and not forgetting safety and security challenges in both urban and rural areas.
The next five years will be crucial in the realisation of SA's digital transformation which will formally kick off 5G deployments, enabling different vertical industries in the country.
The challenges
Spectrum is the key asset and a scarce resource. Before a high-frequency band such as mmWave, we should know that 5G can be implemented on established spectrums as well. Refarming of existing spectrums will be possible in the future. The principle is simply to secure lower frequency for coverage and higher bands for the capacity as site resource and acquisition challenges need to be addressed strategically.
Devices which can link the users with the very high-speed wireless network are waiting in the wings. The industry expects to have the dual connectivity devices for LTE and 5G working together, in the near future.
The hurdles also include a lack of skilful resources. Moreover, there is a need for infrastructure that is capable of supporting our ambition to acquire smart applications and next-generation technologies. We might need to have interim plans to ensure an efficient process.
The major players will need to set up internships and training facilities.
Lastly, it is vital to have the right business model in place to cover the costs and to expedite the return on investments. No operator would like to be known as a stagnant 5G-enabled operator.
Data has already surpassed voice service as a mainstream revenue generator for many operators. Seeking the right avenues for better revenues in the future should be the focal point.
For example, promoting entertainment such as virtual reality and augmented reality (ultra-high-definition video and mobile gaming) is a model that has been implemented in other countries and SA can benefit from these examples, provided we upgrade our radio access network primarily and review our tariff plans as well.
To demystify and exploit the potential of the fifth generation standard and to implement it without experiencing a negative impact on current investments, MNOs in the developing markets must wisely choose and prioritise from the 5G offered giveaways that would synergise with their most immediate needs.
In Africa, in general, where coverage is the first and foremost requirement, the sequence should be to consider eMBB while upgrading current LTE capability followed by machine-to-machine scenarios in the likes of uRLLC and mMTC.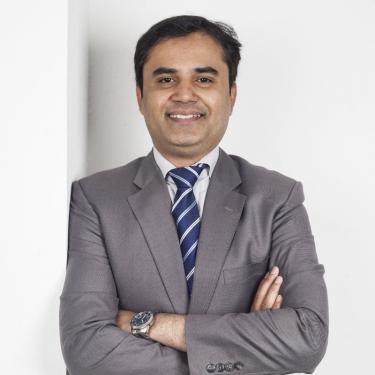 Technical marketing director, ZTE South Africa.

Fahad Nisar is technical marketing director at ZTE SA. He is a professional engineer with an honour's degree in computer systems engineering, specialising in networks and telecommunications. He holds various professional memberships and attained technical certifications during the course of his career. He has worked in the telecommunications industry for over a decade. Nisar has been working in ZTE's global training centre for the past six years. Over the years, he has gained experience in technology solutions management, sales and marketing, and technical and strategic consulting. He has also worked in an array of technology arenas, such as radio, mobile core, VAS and cloud-based solutions. His current focus is in the area of emerging technologies leading to 5G.