Bridging the gap between fintech, insuretech with mobile advertising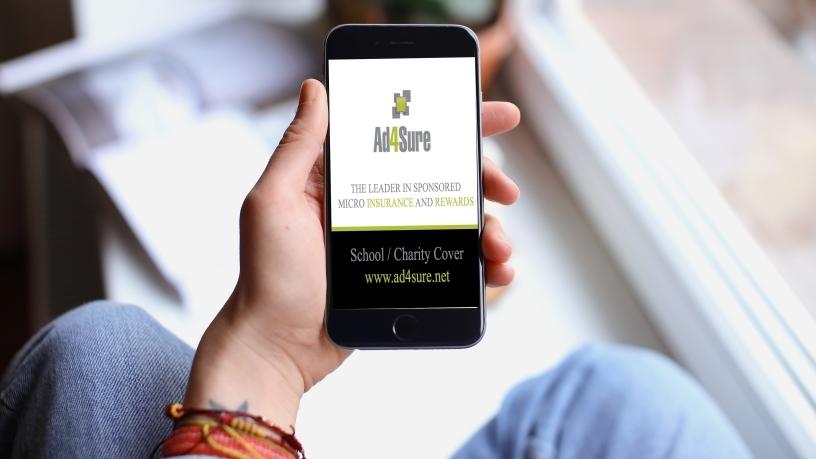 It is common cause and knowledge that large technology companies such as Google, Facebook and LinkedIn derive most of their revenue from digital advertising. According to the Interactive Advertising Bureau (IAB), the entire Internet advertising market is reported to be a $3.2 billion industry. Of this global market, sub-Saharan Africa accounts for nearly a tenth of the subscriber base and is expected to grow faster than any other region over the next five years. As the mobile industry plays an increasingly important role in the social and economic development of the region, we are sure to only see this market rise.
In the digital era, mobile advertising has become a form of currency where time and attention are traded in exchange for the use of a service at reduced or no cost. Thus, instead of charging for the use of a software or service upfront, the cost is removed or subsidised in lieu of revenue that will be generated via means of advertising.
Traditionally, most developers would use in-app advertising to monetise their efforts. This model is widely used with gaming and entertainment apps, role-playing games, and utility apps such as torchers and spirit levels where interaction with advertising is rewarded with free play/use.
Other than the traditional revenue models associated with mobile advertising, where content providers are seeking compensation for their media via this channel, new methods of funding behaviour have come to the forefront. These include the use of digital advertising to fund rewards for their subscribers, or other subscribers can receive mobile data in exchange for interacting with selected advertising made available to them. The completion of research surveys is also another avenue on the rise in exchange for predetermined rewards to digital clients.
Seeing an opening in the FMCG market, Unilever was a first mover with the development of its Wuhu loyalty platform. On Wuhu, consumers can take advantage of coupons at their favourite grocery outlet when they purchase a suggested Unilever product. Consumers are then further rewarded when using the coupons via Wuhu with the addition of an array of other vouchers, such as Uber promo codes and movie tickets.
With the rise of more ways to transact and create profit-bearing businesses on mobile today, it is to be expected that the micro-payments businesses within fintech and insuretech will also leverage this to build out their subscriber networks. This will trigger a new breed of publisher network within the digital advertising value chain.
Being very familiar with the innovation in the fintech and insuretech spaces, we developed a tailored solution bridging the divide between these two worlds, with the client being the ultimate benefactor. Based on its feature-set, we have aptly called it School4Sure. It specifically targets education facilities (their learners make up 40% of the complete sub-Saharan mobile subscriber base) that are periodically raising funds for special projects. It leverages their student and parent networks for participation in their initiatives with our display advert network facility. Through the interaction with the display adverts on Android devices, revenue is generated with our affiliates, after which a predetermined share is apportioned.
In another business case, our Ad4Sure platform has been rolled-out for individual subscribers, where specified interaction with our advert network equals a reduction or completely funded monthly insurance premium. Although this solution is still being investigated, it is showing great promise and benefit for all its stakeholders.
With smartphones about to eclipse the number of bank accounts and insurance penetration rates in Africa, micro-insurance is poised to be the next frontier in the digital revolution. Will you stand and watch from the sidelines, or will you be joining us this exciting journey full of opportunity?
George Loate
School4Sure / Ad4Sure
078 644 9766
george.loate@ad4sure.net
www.ad4sure.net and http://www.ad4sure.net/school4sure/