HeroTel expands VOIP offering with acquisition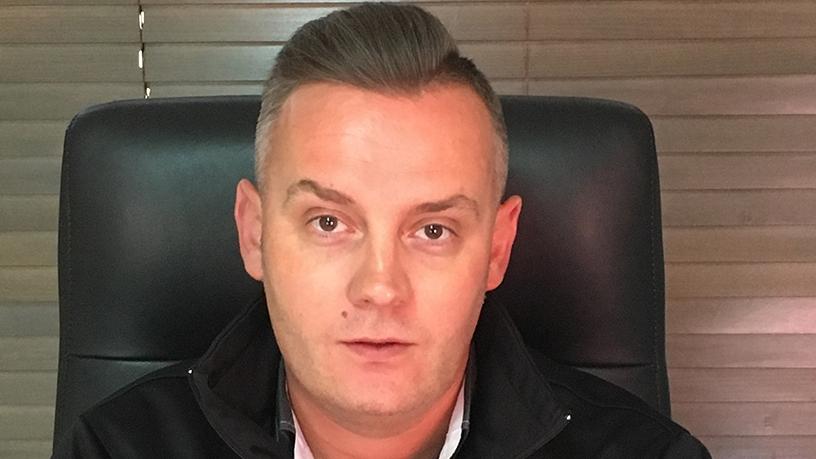 HeroTel is expanding its voice solutions offerings with the acquisition of 100% of VTN Communications (VTNC).
The company is a national provider of voice over Internet Protocol (VOIP) and private automatic branch exchange (PABX) systems and was acquired for an undisclosed sum.
"VTNC in its own right is a very successful company, on an accelerated growth path and we are excited to have them in the group," HeroTel CEO Corne de Villiers told ITWeb in an exclusive interview.
"Their client base consists mostly of multi-branch national and international businesses and we see limited overlap, but huge strategic synergies."
VTNC was established in 2011 and HeroTel says that under the leadership of MD Louis van der Wath, it has grown from a small telephony reseller to a major player in the South African market, serving many household names and a growing number of multinational businesses.
With a sales and support network of 20 dealers across the country, VTNC provides carrier-grade voice solutions, including VOIP, TMS and PABX systems from Samsung and Mitel.
VTNC is the 28th acquisition by HeroTel which has grown to become South Africa's largest wireless Internet service provider (WISP), through acquisition and an aggressive organic growth strategy.
HeroTel says this is the first major deal that is not a pure WISP-play.
"To date, acquisitions were primarily for geographic coverage and client base. This is for the acquisition of a specific skill set (voice skills) that can be productised and distributed across the current and future WISPs that join the group," De Villiers says.
"Our business users are mostly SMB and large corporate companies. The skills that Louis and his team bring will allow us to build robust cloud and onsite voice solutions for our existing clients. VTNC, in return, gets a partner who is able to offer quality on-net last mile connectivity to its business clients, through HeroTel's own high-speed fibre and fixed wireless networks."
Growing VAS
HeroTel group chairman Alan Knott-Craig Jnr told ITWeb the group has a clear strategy to develop a set of value-added services (VAS) for clients.
"We have a rapidly growing client base of over 45 000 users that are looking for more than just connectivity from us. VTNC will allow us to offer voice services to these clients, at a scale and quality that would be difficult to reproduce organically," explains Knott-Craig.
De Villiers says HeroTel will continue to assess what VAS clients really need and want, to determine whether to build these capabilities in-house, or go looking for the skills through acquisition if they don't currently exist in the group.
"We see an excellent opportunity for us to assist the HeroTel WISPs in building a strong voice revenue stream, while improving the consistency and quality of the VOIP experience for their clients," says Van der Wath.
"HeroTel operates in the major metros and hundreds of smaller towns, while VTNC has a presence in all the big cities in South Africa. HeroTel has a large staff and network footprint, which will assist VTNC to expand our own sales, engineering and support capability to our existing client base. This is a great partnership," he says.
De Villiers says a large number of HeroTel's WISPs already offer voice services and some others resell third party solutions; however, some have little to no voice presence.
"VOIP is a natural first layer of VAS for a network provider. We want to standardise our voice solutions, at scale, so that we offer standard solutions nationally. We felt that based on the speed and scale that we wanted to move at, an acquisition made sense versus organic growth of the product set within our WISPs," adds De Villiers.
VTNC is based in Pretoria East and delivers services to over 1 000 clients across all nine provinces of South Africa. It has 27 direct staff, excluding its dealer network, and no retrenchments are planned due to the acquisition. In fact, De Villiers says it's actually quite the opposite.
"As with all our acquisitions, we require the companies to hire more people and invest more into training in order for them to cope with the new growth rate achieved. VTNC will now have the ability to sell over our national networks of more than 1 900 towers, thereby significantly increasing their reach. They will have to scale up," he says.
Last week, ITWeb reported on the acquisition of True Communications, with HeroTel management expecting to be announcing more deals soon.