Answers sought for PRASA's electronic signalling system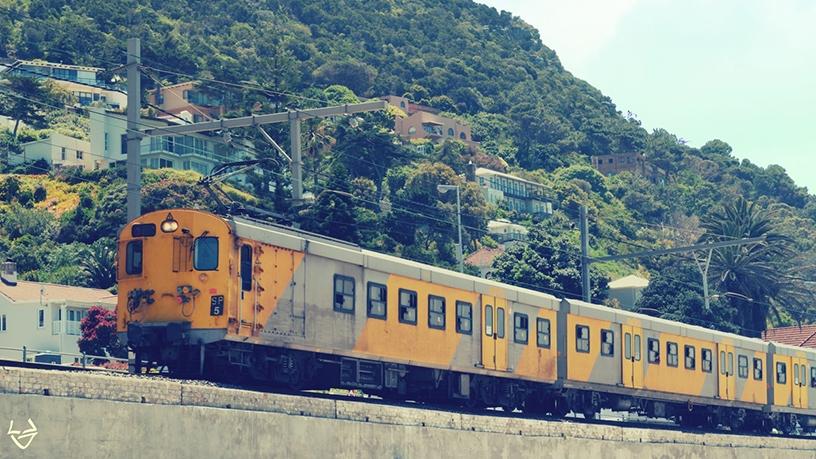 Opposition party the Democratic Alliance (DA) wants the Passenger Rail Agency of South Africa (PRASA) to supply answers on its rail electronic signalling system upgrade.
This after about 200 people were injured on Tuesday morning following a train collision at the Geldenhuys Train Station in Germiston.
The incident occurred after an incoming train crashed into a stationary train from behind. Both trains had passengers on board and were headed for Springs in the east of Gauteng.
In a statement, the DA says it will submit parliamentary questions to transport minister Joe Maswanganyi, seeking clarity on the progress of the electronic train signalling system, which is scheduled for completion by the end of 2018 (Gauteng) and 2019 (KwaZulu-Natal and Western Cape).
Prohibitive directive
Following the Geldenhuys accident, the Railway Safety Regulator (RSR) issued PRASA with a prohibition directive in terms of section 36 of the National Railway Safety Regulator Act 16 of 2002 as amended, for operating under conditions which are a threat or might be a threat to safe railway operations, which led to the collision at the Geldenhuys station.
"On 19 June 2017, following the train collision at Elandsfontein, the RSR issued PRASA Rail with a prohibition directive," RSR says.
"PRASA was subsequently instructed to cease operating trains in the PRASA Gauteng region under abnormal working conditions. In response to the directive, PRASA Rail issued correspondence to the RSR undertaking to ensure safe train operations during degraded conditions.
"However, on the morning of 9 January, two Metrorail trains were involved in a rear-end collision at the Geldenhuys station. This accident convinced the RSR that PRASA Rail does not have the means to prevent accidents from happening during degraded mode when manual authorisations are undertaken."
It adds that PRASA is, therefore, prohibited from manually authorising trains until such a time that normal train services are restored, or until such a time when PRASA can provide the RSR with a comprehensive and convincing action plan for all affected areas in all the provinces where Metrorail trains operate.
The prohibition applies with immediate effect and will be in force nationally.
Dysfunctional system
Manny de Freitas, DA shadow minister of transport, says PRASA must ensure affected commuters are provided with alternative transport and stop insisting on the continued use of the dysfunctional signalling system.
He notes that PRASA's reliance on the faulty manual signalling system accounted for 8% of collisions between trains, with direct costs increasing from R889 million to R961 million in the 2016/17 financial year.
"It is clear that the use of the manual signalling system has largely been a consequence of the delay by both PRASA and the Department of Transport in facilitating signal modernisation. PRASA's claim that cable theft justified the need for a manual system is simply a flimsy attempt to avoid taking responsibility for its own inaction," says De Freitas.
PRASA plans to implement a new technologically advanced rail signalling system on its commuter rail network to replace the old and often unreliable system.
The state-owned company says nearly 80% of its existing signalling installations have become obsolete and the remainder are not able to fully support modern and safe railway operations.
The Gauteng Signalling Project aims to replace the obsolete signalling system currently in use on the Gauteng railway network with an advanced electronic signalling system. The project is part of a R17 billion national re-signalling programme being undertaken by PRASA.
The project, which commenced in 2011, was scheduled to be carried out in two phases. Siemens has been awarded the signalling contract for both the phases.
The R1 billion phase one contract was awarded in 2011 to re-signal one-third of PRASA's Gauteng railway network by 2016. The phase two contract, worth R2.762 billion, was awarded in December 2012 to cover the rest of the network by 2019.
Wireless communications
A digital wireless communications system - GSM for railway (GSM-R) - is being deployed to improve PRASA's operations and run its rail passenger transport systems more efficiently.
The GSM-R system is a digital train-to-ground communication system based on the international wireless GSM standard and European Integrated Radio Enhanced Network specifications for railway communications and applications.
The R458 million project is being carried out by a consortium of Huawei and local black economic empowerment firm Altech Alcom Matomo. It includes construction, deployment and maintenance of the national network, as well as training and skills transfer.
GSM-R is considered the standard in railway communication and is widely used across the world.
PRASA did not respond to ITWeb's questions on the progress of the electronic system by the time of publishing.