Bring Your Own Device can transform your workspace and boost productivity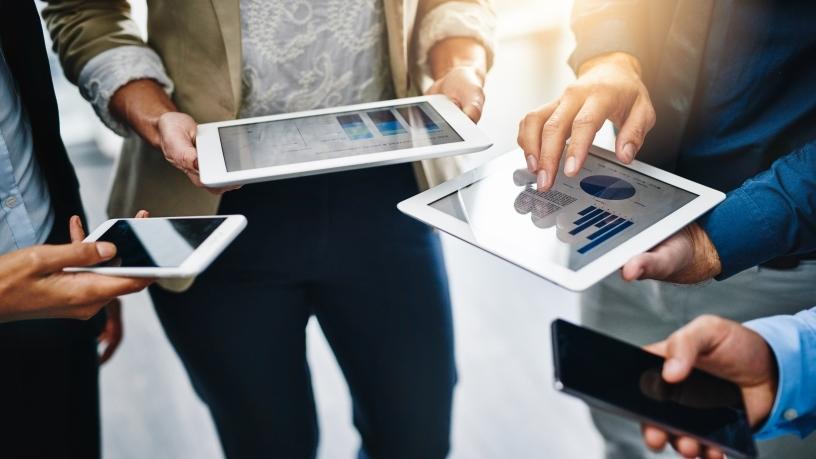 Technology is making workspaces and work styles more flexible and collaborative by the day.
Cutting-edge personal devices continue to infiltrate the workplace and with cloud computing and superior Internet connectivity. The physical workspace is evolving from static to dynamic to meet changing business and employee needs.
Bring your own device (BYOD) is a growing trend that permits employees to use personal devices such as laptops, tablets and smartphones in the workplace to access company information and applications.
From increased productivity and reduced hardware, software and networking costs, to increased convenience, employee satisfaction and work-life balance, there is no reason not to foster a BYOD culture.
To BYOD
Studies show that a BYOD policy can boost productivity by 34% and save workers well over an hour every day.
Employees work faster on devices they are comfortable with, and new employees have a decreased learning curve associated with new devices. What's more, when tech hungry employees bring trailblazing technology into the workplace, it is bound to save time and boost productivity.
Roughly 75% of employees in high-growth global markets and 45% in developed markets are currently using their own devices at work.
In South Africa, BYOD is still in the early stages of adoption. Nevertheless, it is fast becoming an achievable must-have with the aid of security, device management and network scalability solutions to manage BYOD on business networks.
Overcoming the challenges
Data is the lifeblood of any business but giving employees access from anywhere on personal devices is enough to keep business owners up at night.
Do their devices have the right security measures in place? Who else has access to their devices? What happens when devices are lost or stolen?
Start with the right cyber security. With Nashua's Managed Document Solutions (MDS), businesses can harness the remote workforce by enabling secure access to documents from any device, provided employees have the appropriate access privileges.
It considers whether documents can be saved onto personal devices and if so, what security measures need to be in place. MDS also takes into account the workforce's need for secure and convenient access to business applications, bearing in mind that these are no longer protected by the business' IT security.
While BYOD is marred by grey areas, particularly regarding security, device monitoring and employee privacy and reimbursement, best practices and policies are continually being refined to strike a balance between business and employee needs. BYOD offers a win-win situation so instead of fretting about risks that may never materialise, invest in solutions that can bridge the gap.
Before stepping into the BYOD space, start preparing for device integration with a detailed digital strategy. Draw up a policy that stipulates usage terms at work and outside of the office. It must clearly communicate the implications of data breaches and should make employees aware of any device monitoring technologies used to track business-related activities.
Consider your network scalability and capability to accommodate the influx and simultaneous use of personal devices.
Studies show that businesses need at least 20% more WiFi capacity and sufficient wireless bandwidth to support mobile devices. As far possible, businesses should specify access rights and only authorise access to confidential information on a need-to-know basis.
Businesses can also improve end-point security by enforcing the installation of the latest security programs and anti-malware and by linking devices to secure cloud-based network and data storage services.
To capitalise on the benefits of an increasingly flexible workspace, businesses must embrace BYOD as a powerful tool that can empower workforces and boost business productivity.