Netflix could be game-changer in SA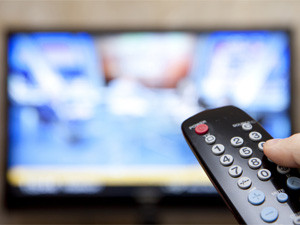 South Africans still see video-on-demand (VOD) services as an add-on to pay-TV rather than a replacement.
This is according to research from BMI-TechKnowledge's SA Consumer Digital Lifestyle Programme. It found that 80% of those surveyed, who are currently considering VOD, would do so in addition to subscription TV rather than as a stand-alone service.
In South Africa, pay-TV is synonymous with MultiChoice, which has monopolised the market since it launched DStv in 1995. The only other pay-TV provider in SA, StarSat, has so far failed to gain traction, leaving MultiChoice with around 95% of the market.
BMI-T senior IT analyst Clinton Jacobs says VOD is still a fledgling market locally.
"What stood out [in the survey] is the strength of subscription TV players like DStv from an awareness point of view and a lack of awareness of the pure play VOD providers."
Independent broadcast analyst Kate Skinner says she is not surprised by this and believes it will take people some time to shift to purely VOD content.
"Generally, older technologies exist simultaneously with newer ones."
Jacobs says this also speaks to what consumers would be willing to pay, which he says is "much less in my opinion than if it would be seen as a replacement service".
World Wide Worx MD Arthur Goldstuck says DStv remains the dominant brand in subscription TV and will remain so for the foreseeable future.
"None of the other platforms provide the combination of scheduled content, on-demand content and live sports available on DStv.
"DStv has more than five million subscribers, built up over 20 years, and has a massive infrastructure that enables it to keep growing that subscriber base," adds Goldstuck.
Skinner says it's extremely difficult for new players to take on the strong DStv brand.
"DStv is backed by serious finance. This gives them significant advantages in marketing their products. Also, the DStv brand has been entrenched over many years. People would prefer to try something new but from a company they know."
This follows with BMI-T's finding that showed two out of three respondents said subscription TV providers would be their most likely choice for a VOD provider.
Ovum senior analyst Richard Hurst says DStv has been in an extreme command position for a long time. He says many people, however, are beginning to find more value in general content on VOD platforms but the real drawcard for pay-TV remains its sports coverage.
"Sport will be the battleground for VOD services," believes Hurst.
Goldstuck believes DStv's major weakness lies in the extent of its on-demand content on its Box Office offering.
"It's here that other players will be able to gain market share, but this is only one aspect of the DStv business model and of consumer demand," according to Goldstuck.
Netflix shake-up
Plans for popular US VOD service Netflix to enter the South African market could provide a radical shake-up.
Skinner says Netflix will definitely have an impact on the local market, particularly at the top end.
"People are already accessing Netflix although illegally. It is an established international brand. It will be the first time that DStv has faced some real competition."
Hurst says there is strong potential for Netflix in SA.
"Despite not having spent a cent in SA so far, Netflix still has considerable marketing assets. This will stand them in good stead in SA when they do arrive," says Hurst.
"Netflix is already making an impact among early adopters, techies and wealthy, connected users. However, this is a tiny, elite portion of the market, and the average consumer hasn't heard of Netflix, so it will have to compete on its own marketing merits," according to Goldstuck.
Jacobs says awareness around VOD services remains relatively low, with only a quarter of people not already using VOD saying they would be interested in doing so in the future. BMI-T found interest in VOD was highest among the youngest respondents and the highest household incomes. When stepping outside of pay-TV players, almost a quarter of respondents said mobile telecoms providers would be their most likely choice for a VOD service.