At a crossroads
Expanding operations into Tanzania? Here's what to expect.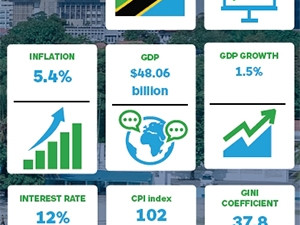 Tanzania is at a crossroads. Its most recent elections, in October last year, saw John Magufuli, nicknamed 'the bulldozer' for his track record as works minister for the incumbent government, win 58.46 percent of the vote in an election that had its veracity questioned.
Magufuli lived up to his nickname in his first few weeks, immediately bringing in tough anti-corruption measures in a bid to increase efficiency and tackle graft. While these measures were greeted with a positive response by Tanzanians and the international community alike, it remains to be seen what the broader macro-economic impact of his presidency will be.
On the face of it, all is well, and Tanzania should be a very attractive destination for foreign companies. It has one of the fastest growing economies in Africa, with a GDP growth rate of over seven percent, which the likes of the World Bank and the International Monetary Fund (IMF) expect will continue. Inflation is low and continues to decline as a result of tight monetary policy.
Meanwhile, the country's ICT sector is expanding rapidly, with Tanzania's National Bureau of Statistics (NBS) saying it expects the sector to become one of the main pillars of the country's socio-economic development. Tanzania has developed a National ICT Broadband Backbone (NICTBB), and mobile and internet penetration is on the increase.
Any concerns that remain are over infrastructure and skills, as well as difficulties with doing business in the country. It's still early days for the new government, and it's unclear as yet how things will develop. The war on corruption is a positive early sign. But on broader economic principles and, more specifically, the ICT sector, Magufuli's position has been less evident. Until the direction of the new government becomes clearer, the attractiveness of Tanzania as an investment destination will remain open to debate.
Political will
At this stage in the game, political will is hard to deduce. Magufuli's attack on corruption and graft has won plaudits from the private sector, although many acknowledge that his government needs a more systematic approach to tackling it. Some feel changes need to be made in other areas, too.
South African firm Business Connexion (BCX) has been operating in Tanzania for the last 15 years. Jane Canny, group executive for Europe, Middle East and Africa (EMEA), and Seronga Wangwe, BCX Tanzania managing director, say there is a perception within the government that most private sector players dupe it.
"As such, most potential business opportunities for the private sector are being taken by the government, which is trying to do most of what would be ideal for the private sector businesses," they say.
Where the government stands on ICT at this point is difficult to deduce. Under previous administrations, ICT has been acknowledged as a pivotal sector, but relatively little was done to truly develop it.
The most the new government has achieved so far is plan, through the Tanzania Communications Regulatory Authority (TCRA), to switch off all counterfeit mobile devices by June 17. The government estimates about 40 percent of all mobile devices in the country to be counterfeit, meaning the switch-off is likely to affect a large number of subscribers.
"The overall effect of the switch-off is the reduction of the active number of mobile subscribers in the country," says Danson Njue, research analyst at Ovum. "In addition, the government hopes to boost consumer rights protection, and increase revenue through mobile device taxes as a result of increased revenue for the genuine mobile phone manufacturers."
Less superficially, the TCRA is also working on proposals that will require operators to share telecom infrastructure and bid for spectrum so as to improve spectrum efficiency, as well as meet the rising demand for broadband services in the country. New guidelines are expected to be adopted later this year.
"The new government is pretty new in office and the eradication of counterfeit mobile devices will perhaps be the first directive to be effected under the new dispensation," says Njue.
Leftover policies from the previous government will perhaps have more impact.
Two new mobile operators - Halotel and Amotel - have been licensed to help increase rural connectivity, which Njue says is a 'great step' towards connecting unserved areas in a bid to reduce the digital divide in the country.
Meanwhile, the Information Society and ICT Sector Development Project (TANZICT), a bilateral collaboration project between the Ministry of Communications, Science and Technology of Tanzania (MCST) and the Ministry for Foreign Affairs of Finland, remains in place aimed at encouraging innovation in Tanzania.
The State of ICT
Government involvement in ICT may have been limited - the country's most recent national ICT policy was implemented in 2003 - but there has been progress. The ICT industry in Tanzania has recorded high growth, with the mobile sector boasting slightly under 40 million active subscribers and a penetration of slightly over 70 percent.
Broadband and Mobile Financial Services (MFS) sectors are growing quickest due to demand from customers and the need by service providers to grow their service revenues amid declining voice revenues.
Ovum's Njue says there is increased 4G LTE network deployment in the country as it looks to meet the rising demand for high-speed internet services.
"Fibre network deployment has remained a key focus by both the government and the operators to enhance fixed connectivity in the country," he says.
Meanwhile, Njue says Tanzania is perhaps the only country in Sub-Saharan Africa to have a fully interoperable mobile money service between the four main operators, a major benefit to consumers and something that assists the growth of other services.
"MFS users can perform cross-network and cross-border transfers conveniently, something that continues to promote financial inclusion in the country," he says.
Further growth is expected, with Tanzania among the first countries in the region to implement digital migration, which freed the digital dividend spectrum to be used in the deployment of broadband services.
"If implemented transparently, the new guidelines on spectrum auction and infrastructure sharing will be very beneficial in ensuring improved broadband connectivity and better quality of service," Njue says.
Lehlohonolo Mokenela, an ICT industry analyst at Frost & Sullivan, sounds a more sombre note, however, pointing out that Tanzania is ranked only 157th out of 167 countries on the ICT Development Index (IDI).
Yet, growth is clear to see, despite it lagging behind neighbouring countries Kenya and Uganda in terms of technology development.
"This is partly as a result of the growing broadband capacity following the landing of undersea cables in the region, which, in turn, has boosted connectivity and facilitated the growth of internet services," says Mokenela.
Doing business
For a country experiencing such strong GDP growth, Tanzania ranks poorly when it comes to doing business. According to this year's figures from the World Bank, the country ranks 139th out of 189 economies, up one place from 2015. Its 51.62 points are, however, above the regional average of 49.66.
Starting a business is an especially complicated process in the country, which ranks 139th for the ease with which this can be done, having fallen seven places from its 2015 ranking. Setting up shop in Tanzania requires nine procedures, takes 26 days, and costs 18 percent of income per capita.
Foreign companies that have launched in the country say taking on a legal firm is crucial.
"The Business Registration and Licensing Authority (BRELA) can be bureaucratic and at times frustrating; recently, we've seen improvements, with some applications made online, thus reducing exposure to the bureaucratic - and at times corrupt - officials at the BRELA," BCX' Canny and Wangwe say. They warn of the need to understand the applicable tax regimes as well as the fact that businesses cannot have 100 percent foreign ownership.
Olivia Nava, of solar firm Juabar, which was launched in Tanzania by foreign owners, agrees on the need for a lawyer, saying the process was not easy or efficient, and, in fact, took longer than the World Bank average.
"It took about nine months be established as a company. And, as a foreign person, the process to get my work and residency permit was challenging and time-consuming," she said.
"Much of the difficulty for any business is the lack of transparency and consistency in the process to start a business. There's no website that clearly lists what forms and fees you need to pay," says Nava.
Although the country does rank highly in the World Bank's eyes for getting electricity (83), enforcing contracts (64) and resolving insolvency (99), it is marked down for things such as getting credit (152), paying taxes (150), trading across borders (180), and, perhaps most vitally for overseas companies launching in Tanzania, protecting minority investors (122).
Challenges
Establishing a business, then, is tough, but once that has been completed, the opportunities are there as the ICT sector grows and the government tackles corruption. Other challenges remain, however.
Canny and Wangwe at BCX say operating in Tanzania is a 50/50 business.
"While you can hardly pursue and secure business without being asked for bribes in most government entities, it's possible to secure business from multinationals and most private companies without being asked for bribes," they say.
"The level of corruption and political influence in securing important contracts has been so bad that you have to try to align well politically to secure business, particularly in government and public institutions."
This has proven tough for companies like BCX, with its strict corporate governance principles, with Canny and Wangwe saying it usually finds itself in a disadvantaged business position, making it tough to compete in the Tanzanian market. The hope will be that Magufuli's reforms will put that right.
Tanzania faces other challenges aside from corruption. The World Bank notes infrastructure bottlenecks need to be addressed, while service delivery also needs to be improved in order to build a healthy and skilled workforce. A young labour force is growing by approximately 800 000 every year, but the skills required by ICT firms are still not commonplace.
"We are committed as a company to hiring local talent. However, sometimes you cannot find the exact skills and experience necessary from the local pool and it's helpful to be able to bring in volunteer experts or university interns for free to help facilitate learning opportunities for your staff. This can create processes that accelerate business growth," says Juabar's Nava.
This can also prove a challenge as changes are being introduced for foreign persons wanting to work in Tanzania as consultants or interns.
"The short-term visa issue is being revamped and it's unclear what the exact process is for getting these visas," Nava says, adding, however, that this is good for developing Tanzanian-born employment opportunities and skills. She understands why the government would take up these measures.
On the ICT side, Njue believes the country is hindered by the fact that it has yet to embrace East Africa's One Network Area (ONA), the regional roaming agreement that harmonises roaming charges.
"The countries that have embraced ONA, like Kenya and Rwanda, have reported increased call and SMS traffic," he says.
Tanzania's mobile sector, meanwhile, is, according to him, perhaps the most heavily taxed, with operators paying several taxes alongside the normal regulatory charges and fees.
"Overall, taxes account for about 35 percent of the costs of mobile ownership in Tanzania, which ranks it second in Africa after Gabon. This level of taxation may have an impact of reducing the incentives and resources for infrastructure investment by operators," Njue says.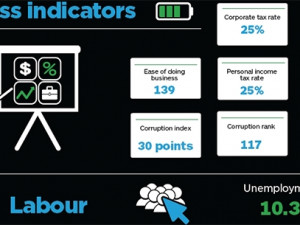 This article was first published in the June 2016 edition of ITWeb Brainstorm magazine. To read more, go to the Brainstorm website.