Don't blame us if we ignore ICT policy: ICASA CEO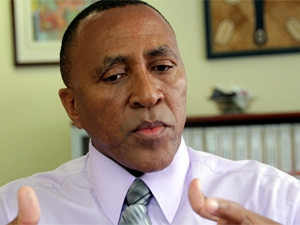 The recently published National Integrated ICT Policy White Paper is just a paper, which cannot amend established laws like the ICASA Act and the Electronic Communications Act.
These were the words of Pakamile Pongwana, ICASA CEO, speaking yesterday at an ICASA Stakeholder Engagement Session, in Johannesburg.
The South African government last month approved the long-awaited National Integrated ICT Policy White Paper to replace the separate white papers on Telecommunication (1996) and Postal Services (1998).
The ICT policy will ensure the sector fulfils its potential to facilitate inclusive social and economic transformation.
Anti-investment
However, Pongwana expressed fears that some sections of the paper repel investment in SA.
"The [National Integrated] ICT Policy White Paper came out at a period when our country needs growth - we are growing at less than 2%, and we have got about 30% unemployment, then you publish a paper that repels investment," he said.
According to Pongwana, the paper says those operators that have IMT spectrum must return it to something like a pre-1994 monopoly of a group of operators instead of one.
"Then, it was Telkom [the monopoly], now we are going to take Vodacom, MTN, Cell C, Telkom, Neotel, etc, and group them into this huge monopoly and say they must build a network. That's essentially what the paper says. And then we are saying to a regulator that is going to be divided into two, that it must manage the confiscation of that spectrum. Perhaps one of the two will be tasked to do that.
"What we would want to assure the investor community out there is that the white paper is just that - a paper. It cannot amend the Electronics Communications Act; it cannot amend the ICASA Act; it doesn't amend the Broadcasting Act either. So it's a nice wish list that we should perhaps emulate," he said.
Pongwana also noted when people read the narrative of the white paper and compare it with the conclusion, they will see the two are diametrically opposed.
"It's a well-written document - on one hand, it's a narrative, and on the other, it's the conclusion, but you cannot match them. As a regulator, we have to carry on with our work. We will consider the ICT policy white paper and don't blame us if we ignore it, because we would have considered it."
What we would want to assure the investor community out there is that the white paper is just that - a paper.

Pakamile Pongwana, ICASA CEO.
He said there are a number of dynamics at play when one publishes a white paper. One of those dynamics is they must then decide, in the white paper, those issues that are going to be in the legislation. Unfortunately, in SA, legislation takes 18 months to two years to finalise.
"So, we have got a nice fight ahead of us in Parliament regarding the legislation that is going to be put in place. We are going to have two regulators and I am still figuring out which one I am going to apply for to become CEO, but we will see as it goes because we will have to amend the ICASA Act in order to make sense out of all this."
Archaic STBs
In his speech, Pongwana also lamented the slow progress at which the digital migration process is moving.
With regard to digital terrestrial television (DTT), the reality confronting SA, as a country, is that we are late, he said.
"We are not only late, but we are getting to be backward. The signal distributor (Sentech), by 2013, had a DTT system in place. By 2014, they had covered about most of the country. But the reality is that they can't charge a single entity for digital transmission systems. At the same time, they must maintain an analogue system that is archaic.
"Then we pile it on with the issue of set-top boxes. The reality is that we don't need set-top boxes. Those that need set-top boxes are trying to pull the country backwards, purely because most of the television sets that exist today can actually receive both digital and analogue signal. So why should we give somebody a convertor for purposes of keeping a 1975 television?"
He also said DTT will fall by the wayside in the next seven years or so, noting that by 2018, the ITU will be debating moving television to satellite systems, but SA is still maintaining digital terrestrial systems.