Etv wins decoder encryption case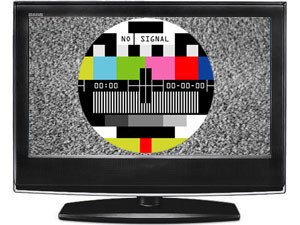 The Supreme Court of Appeals (SCA) has ruled in favour of Etv and declared the Department of Communications' (DOC's) "digital migration policy unlawful and invalid and is accordingly set aside".
Etv took DOC minister Faith Muthambi to court over the use of unencrypted set-top boxes (STBs) for when the country finally migrates from analogue to digital television viewing.
Today's ruling by the SCA follows last year's decision by the Pretoria High Court, which granted Etv leave to appeal government's digital terrestrial television policy.
The free-to-air broadcaster approached the court to have a provision set aside in the policy that says government-subsidised STBs would not have the capability to encrypt broadcast signals. Etv argued that government-subsidised digital terrestrial television set-top boxes should have the capability to support encryption.
Etv's attorney, Aslam Moosajee, who is a director at Norton Rose Fulbright, told ITWeb: "The provision in the digital migration policy that suggested government-subsidised set-top boxes cannot have encryption capability has been set aside."
It is as yet unknown whether the SCA's decision to uphold the appeal will further delay SA's migration process, as the DOC can either choose to accept the decision or litigate further.
Last September, the DOC placed the first order of STBs with the Universal Service and Access Agency of SA. The DOC ordered 1.5 million unencrypted STBs, as part of government's plans to subsidise five million poor TV-owning households by providing free STBs.
Since SA began the digital migration process in December last year, more than 14 000 qualifying TV-owning households have registered to receive free STBs.
South Africa has been planning for digital migration since 2008 but last June missed the International Telecommunication Union's deadline for migration.