IOT to transform, disrupt developing economies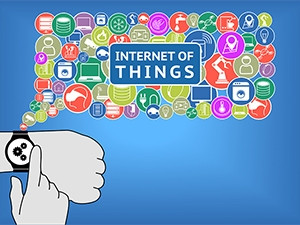 Internet of Things (IOT) is offering a huge potential for disruption and transformation in developing and emerging markets.
This is according to a recent report by ITU and Cisco which notes the strong demand for IOT technologies has created a huge array of devices that are readily available, affordable and scalable for developing countries.
This is providing an ideal platform to energise growth in emerging economies and improve people's quality of life significantly - all with minimal investment, it says.
The ITU has defined the IOT as a global infrastructure for the information society, enabling advanced services by interconnecting (physical and virtual) things based on existing and evolving interoperable information and communication technologies.
The report points out basic infrastructure to support IOT (WiFi, Internet caf'es, ) is already in place in many developing communities, with near-ubiquitous basic mobile connectivity (95% global 2G coverage, according to ITU's latest statistics) and growing levels of 3G coverage (89% of the world's urban dwellers - but only 29% of rural inhabitants).
Also, 'extreme conditions' operating parameters are now being built into IOT specifications as more and more devices are required to operate outside in varying conditions and climates - making them well-adapted for challenging environments, says the report.
McKinsey report says 40% of worldwide IOT market value would be generated from developing countries by 2020, many of which would be building new information technology infrastructure as part of the United Nation's sustainable development goals.
Although there is slow adopting of IOT in SA, it will ultimately drive digital transformation agenda across industries, says George Kalebaila, senior research manager at IDC. Awareness is rising rapidly and new applications are being considered by commercial players in logistics, manufacturing and security sectors, he adds.
Chuck Robbins, CEO at Cisco, says in both developed and developing countries, IOT is helping monitor critical vaccines through the use of IP-connected thermometers.
Moisture sensors in agricultural fields now alert farmers to the exact needs of food crops, and acoustic sensors in protected rainforests are helping to curb illegal logging, he adds.
"In the context of global development challenges, this means we have the potential to surmount long-standing hurdles in basic services like health care, both quickly and affordably.
"This technology [IOT] could prove the long-awaited new approach that will help turn around developing economies and greatly improve millions of people's day-to-day lives."
IOT is one of the defining and transformational technology of our time, says Robert Pepper, VP global technology policy at Cisco.
IOT can be deployed in the developing world today by leveraging on all the work that's been done on the industrialised Internet, he adds.
"This means we can improve lives of billions of people and driving the sustainable goals to get the benefit much faster."
However for the IOT to have an even greater impact, there is still more that can be done to improve the deployment of these technologies in developing countries, notes the report.
Network deployment, power requirements, reliability and durability are all uneven, at best, and policy considerations concerning access to data, legacy regulatory, models, standards, interoperability, security, and privacy need to be addressed, it says.
Given the high pervasiveness of the IOT's impact, it is vital that as more countries introduce policy frameworks, they take into account the various factors and implications of the IOT across different sectors.