MTN names Mupita new group CFO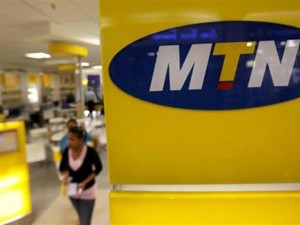 Mobile operator MTN has appointed Ralph Mupita to the position of group chief financial officer (CFO) and executive director, with effect from 3 April 2017.
Mupita is currently chief executive of Old Mutual Emerging Markets and has extensive experience in the financial services sector, having had a distinguished career at Old Mutual over the last 16 years, says MTN in a statement.
The board of directors of MTN says, following accepted standard governance practice, is assured that Mupita is suitable to take on this important role and responsibility taking into account his background in the highly-regulated and well-developed risk framework in the financial services sector.
Gunter Engling, currently acting group CFO, will assume the position of deputy chief financial officer, with effect from 3 April 2017, reporting to Mupita.
"We have previously indicated to stakeholders that we are hopeful that the evolution and finalisation of the MTN Group senior management team will be completed by year-end 2016. I am delighted to have someone of Ralph's calibre join the team. His background in financial services and emerging markets will stand Ralph in good stead in his new role as group CFO," says Phuthuma Nhleko, MTN's executive chairman.
The telco has recently made several executive appointments. Early this month, it appointed Felleng Sekha, a South African, as its new executive for regulatory affairs and public policy effective from October 10. In August, MTN also named Maxwell Takalani Nonge as the new chief digital officer at MTN SA.
"I am pleased to be joining a pan-African, pioneering and iconic company such as MTN. MTN has a great brand and excellent market positions that give it an attractive and unique platform for growth. I look forward to my new role in assisting MTN achieve its vision and objectives," Mupita says.
Mupita holds a BSc Engineering (Hons) and an MBA both from the University of Cape Town. Before joining Old Mutual in 2001, he worked on engineering and construction projects in SA.
In his career at Old Mutual, he has had a variety of senior leadership roles that included being strategy director of Old Mutual SA, and running the Retail Affluent business in the country In his current role as chief executive at Old Mutual Emerging Markets, Mupita is responsible for all of Old Mutual's operations in emerging markets excluding Nedbank.
Old Mutual Emerging Markets operates in 19 countries in Africa, Latin America and Asia offering life insurance, property and casualty and banking solutions to over 24 million customers, generating R12 billion (December 2015) of adjusted operating profit.
"On behalf of the board, I extend a warm welcome to Ralph Mupita and wish to also thank Gunter Engling for fulfilling the role of acting group CFO until 3 April 2017," Nhleko concludes.