Joburg looks to rehabilitate ailing broadband entity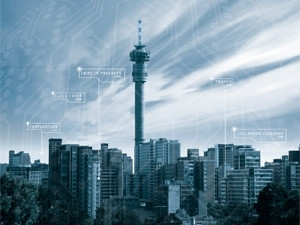 The DA-led City of Johannesburg (COJ) council is looking to rehabilitate its troubled entity, the Metropolitan Trading Company (MTC), in a bid to expand broadband roll-out and boost Joburg's smart city status.
Among the problems MTC has faced, the Johannesburg mayoral committee recently instituted an independent forensic investigation into the city's prior decision to buy a 900km fibre broadband network for R1.3 billion. The purchase was done through MTC.
COJ executive mayor Herman Mashaba confirmed a thorough investigation will take place as a result of the "astronomical costs" incurred by the city after taking over the project. He noted that to date, MTC has not had a viable business plan nor the capacity required to run a broadband operation of that size.
On commencing operations on 30 September 2015, MTC ended the 2015/16 financial year with a net loss of R54 million.
Reintegration exercise
Due to these limitations, the mayor has taken a stance that the budget and business plan for MTC be approved with the following reservations: the city should use the reintegration exercise to interrogate this business, including subjecting it to a thorough forensic investigation; and the city should rationalise the original decision to move away from its original arrangement and reconcile it to the new strategic direction of the current administration.
Now the city has transferred MTC from its Department of Economic Development, to Group Finance, headed by prominent ICT figure Rabelani Dagada, who is member of the COJ mayoral committee of finance. The mayoral committee also recently appointed Dagada as a political head of Joburg's Smart City Programme.
MTC is responsible for managing the broadband network, Dagada notes, This asset was acquired by the previous administration under controversial circumstances, he adds.
He points out that in 2015/2016 financial year, the auditor-general raised several concerns regarding the management of this asset and the city got an adverse finding.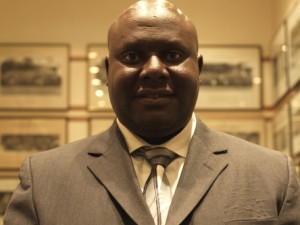 "Our worst fear is that if drastic steps are not taken, MTC will get a qualified audit report and this will affect the whole city negatively. In line with international and local practices, the mayoral committee put MTC under my leadership to enhance good governance and proper management. You would remember that SAA and Land Bank were also moved to the National Treasury for the reasons I have just articulated. Look at the Land Bank; it has now been properly rehabilitated."
Dagada notes he will use his experience and the professional network he has accumulated during the last 22 years in the ICT field to champion the Smart City Programme.
"In 10 years' time, broadband should have reached two-thirds of Johannesburg households. I will ensure that penetration is driven by the city proactively boosting both supply and demand for broadband services."
Contract chaos
In 2009, COJ took a strategic decision to invest in the development of a broadband network, to cater for its internal telecommunications requirements at a reduced cost, as well as to stimulate social and economic development in the city.
Following the challenges with a build-operate-transfer (BOT) agreement with Ericsson SA (ESA) to build the Johannesburg Broadband Network and transfer it to COJ after 15 years, ESA subsequently ceded the contract to City Connect Communications (CCC)/Bwired for a period of 12 years due to conflicts of interest in relation to services ESA provides to other customers.
Due to various breaches of the BOT agreement by CCC/Bwired, the city decided to cancel the agreement. As a result of early termination of the contract, COJ paid R1.31 billion to CCC/ESA to take over the Johannesburg Broadband Network.
On 17 August 2015, COJ approved a municipal-owned entity business model for the Johannesburg Broadband Network in order to receive the network asset and associated business, and on 3 September 2015, the transaction to take over the business was concluded, with the Johannesburg Broadband Network being transferred to MTC.
In terms of the MTC business plan for 2016/17 financial year, the entity stated that over the first three years, it is expected to spend approximately R370 million on network infrastructure and IT systems which is required to support future growth.
COJ says major costs include network refurbishment and establishment of a call centre and network operations centre. It notes the three-year capex rolling-plan requires proper planning, project management, implementation supported by systems and consistent evaluation and monitoring.
According to the city, MTC is currently generating R25 million revenue per year from external customers. This is expected to increase significantly to R89 million in year two with the establishment of network services to COJ and grow rapidly by 55% per annum to R212 million by 2019 with the transfer of ICT services to MTC. External revenue will be highly dependent on MTC's ability to offer competitive pricing and to deploy customer solutions faster than competitors, COJ says.
Group Finance would provide guidance on competitive pricing and customer services that will ensure MTC is competitive in the ICT market.