Software testing interns thrown to the wolves
Most software quality and testing internship programmes are doomed to fail, and many of these youngsters will be left discouraged.
It was a warm summer's day when I met them in the foyer. Enthusiastic, bright-eyed and a little nervous, these youngsters arrived for their first day "on the job". They arrived for what would be the start of their careers as software testing professionals.
After a few months of preparation, they were keen to practise their craft in the real world. Most of them were graduates with a technical training background; they went through the necessary theoretical, and some practical, preparation to become test analysts.
There are many good reasons for corporate customers to engage with service providers on an internship programme. SA is filled with countless smart and ambitious youngsters who may never be given a chance to rise from their poverty-stricken backgrounds. The market is inundated with foreign nationals who bring their expertise to local projects, but who also leave more often than not without having imparted skills to locals. Corporations in SA are relinquishing billions of rands to foreign service providers.
There are also some wrong reasons to embark on an internship programme. Many corporations are being left behind by the massive change happening under their noses right now. The world is already digitised, and this push will only increase in momentum. Some still think software testing is a rather straightforward craft to practice, and therefore leave it to the less experienced in the software community.
Some mistakenly think employing interns is the right solution for testing software when budgetary constraints limit the recruitment of suitably skilled and experienced professionals.
These enthusiastic youngsters are often thrown to the wolves. They enter a world they are rarely prepared for. They may have technical skills, but little could have prepared them for the brutal realities of the corporate world.
Little could have prepared them for the brutal realities of the corporate world.
This happened to the youngsters I met on that summer's day. They were allocated to projects to gain experience, but were seen as an unnecessary nuisance. They ended up being sidelined, doing manual tasks, and some even became the de facto coffee cup bearers for the project kings. It was no surprise that they left, one by one, over the next few weeks. I often think of them and wonder if some of them entered the careers they dreamed about after that crushing experience.
A positive experience
So, what are the factors that corporates and service providers need to take into account in order to complete a successful intern programme?
1. Don't go it alone. Many corporates embark on an internship journey, but their internal human resources and recruitment teams are so inundated with the backlog of filling other much-needed positions that they rarely get the time to find suitable internship candidates. It is best to partner with a service vendor that can share the risks, and one that is better suited to finding these individuals. It takes a considerable effort to filter through the various possible candidates, and much time is spent visiting college campuses and meeting with prospective candidates.
2. Have a clear end state in mind. Both corporates and service providers can benefit from an efficient internship programme by training their future employees. But both parties need to agree on the terms and duration of the engagement. Of consideration are aspects such as the commercial agreement: what are the staggered pay scale increases over the given period; what will the corporation commit to guarantee success on a practical level; and what risks and guarantees will the vendor partner be held accountable for.
3. Be ready for their arrival. The corporate needs to ensure these youngsters are received and made welcome on their first day. They need to be introduced to the project teams with whom they will work, and these teams must be aware of the terms of the engagement. Internally, there should be checks and balances on a regular basis to ensure the project teams and the interns are aligned.
4. Look after them. Don't just dump them on a project and forget about them. Check in with them, mentor them, and be patient with them.
The star performers who will take a company on the road to success in the medium to long term may be part of the company's internship intake. Treat them with respect, look after them. Invest in them.
The opinions expressed here are the author's own. It does not necessarily reflect the views of any of the organisations he is currently or has previously been involved with.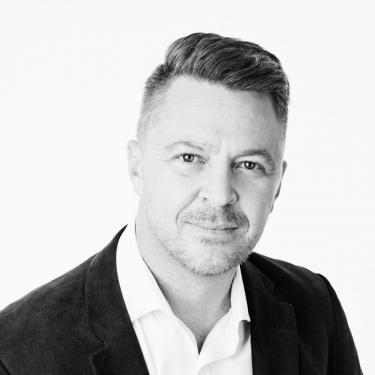 Senior manager, Nedbank.

Johan Steyn is an author and business development specialist who has been selling technology products and services in SA and Europe over the last 20 years. During the last decade, his focus turned to the software quality assurance and testing market. He worked in senior roles for global consulting firms and is currently a senior manager at Nedbank in SA. Find out more online at www.thebusinessoftesting.com and on Twitter @tboftesting.